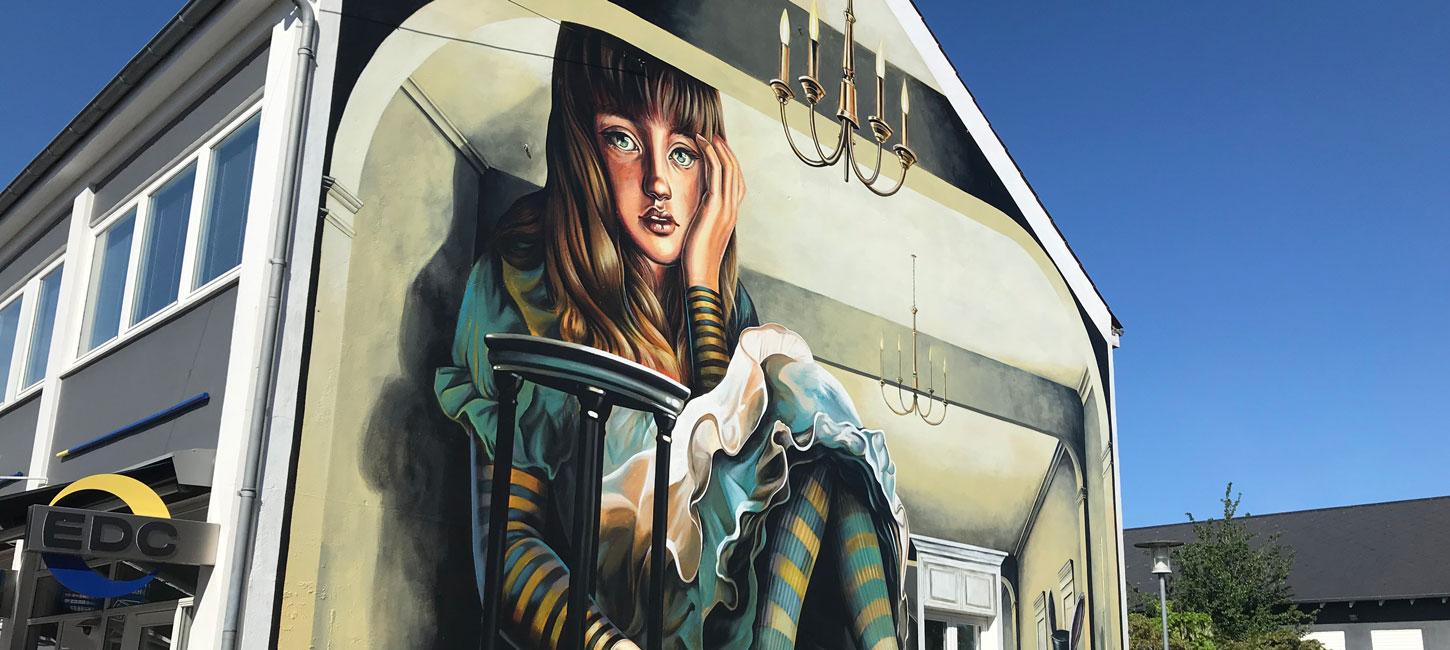 Free public art experiences
Herning and Ikast-Brande offer something very special; free art and culture in public spaces. On this page, you will find information about the many sculptures, monuments and artworks in the area.
Herning
Art and culture are an important part of Herning's identity. The city continuously invests in art, and you'll find many old and new works from both world-known and local artists.
Antony Gormley's monumental work "Allotment" was made in conjunction with the Peace Sculpture project on the West coast in 1995 that marked the 50th anniversary of Denmark's liberation.
Cronhammer's giant sculpture, Elia, was created to mark the new millennium. But the sculpture is also a manifestation of willpower and the courage to explore new roads that have characterised Herning over many centuries.
"Uldjyderne" is a bronze statue of 3 people. It was erected by Ejgil Vedel Schmidt in 1956-58 and can be found at the entrance to Vestre Anlæg in Vestergade.
Brande
Brande has put itself on the map by hosting the International Street Art Festival, which offers many beautiful works of street art and murals every year.
Ikast
There are very few cities in Denmark that offer as many sculptures in public space as Ikast does.
Skovsnogen - Deep Forest Artland
Skovsnogen is an enchanting place. In the forest of Døvling Meldgaard Skov, you can experience small, large, distorted, crazy and beautiful works of art, all in the great outdoors.
Skovsnogen is always open, always free, and you are always welcome, whether on your own, with family, friends or neighbours. Drop by and have a unique art experience.