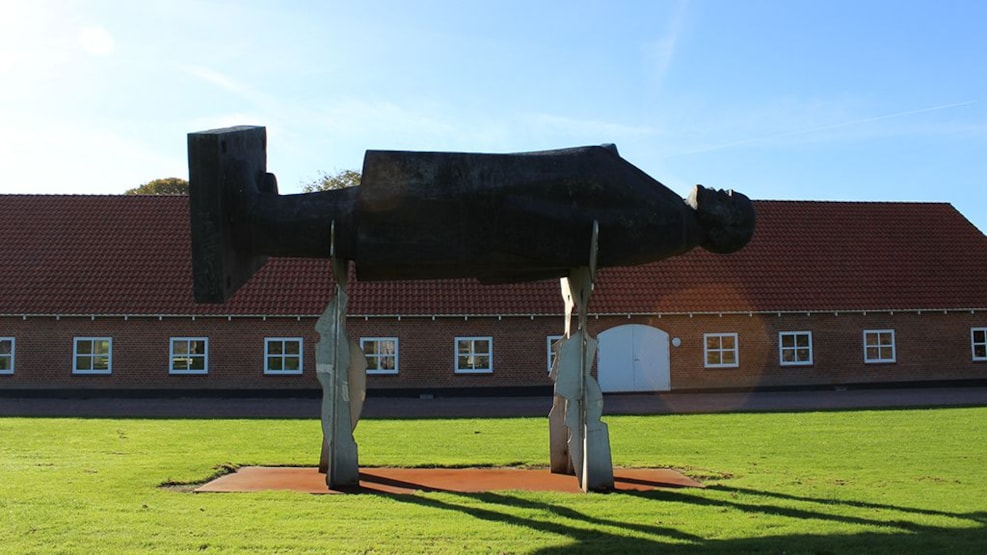 Lenin
Outside of Herning, in a private garden in Lund, lies a statue of Soviet Bolshevik leader Vladimir Iljitj Lenin. 
After the fall of the Berlin Wall and the collapse of the Soviet Union, Lenin sculptures were removed from public places in many places in Eastern Europe and were therefore in surplus.
Art collector and shirt manufacturer Aage Damgaard, therefore, got the idea to acquire a Lenin statue.
It has taken the Damgaard family almost ten years to get him transported from the city of Jelgava in Riga to the Central Jutland heath.
The statue was made by the artist Otto Kalejs and it cost $ 10,000 in 1994. The artist Sven Dalsgaard created the "forks" in stainless steel on which Lenin lies. Lenin is now lit de parade at a height of four meters in Lund, Herning.