Birk - The White City by Herning
A trip around Birk is a visit to a fantastic world of beautiful buildings, artworks and landscapes.
Birk City was originally a group of farms, but today it is a unique, internationally-known area, where art, architecture, landscapes, education and businesses come together in an interesting union.
The green spaces of Birk
In between all of the interesting buildings, there are green spaces and parks with beautiful plant displays, paths and water basins.
The sculpture park is one, big, circular museum, where you can take in interesting artworks in the open air.
The park is right next to the Geometrical Gardens, where there is a landscape that is almost like a labyrinth with new spaces and shapes around every hedge.
From central points, you can enjoy the view of the open landscape to both the South and the North.
Art and sculptures
If you have some time to spare, Birk has all of these attractions to offer and more. Make sure you visit some of them during your time in the area.
Get a brochure about Birk - The White City by Herning
Education and business life side by side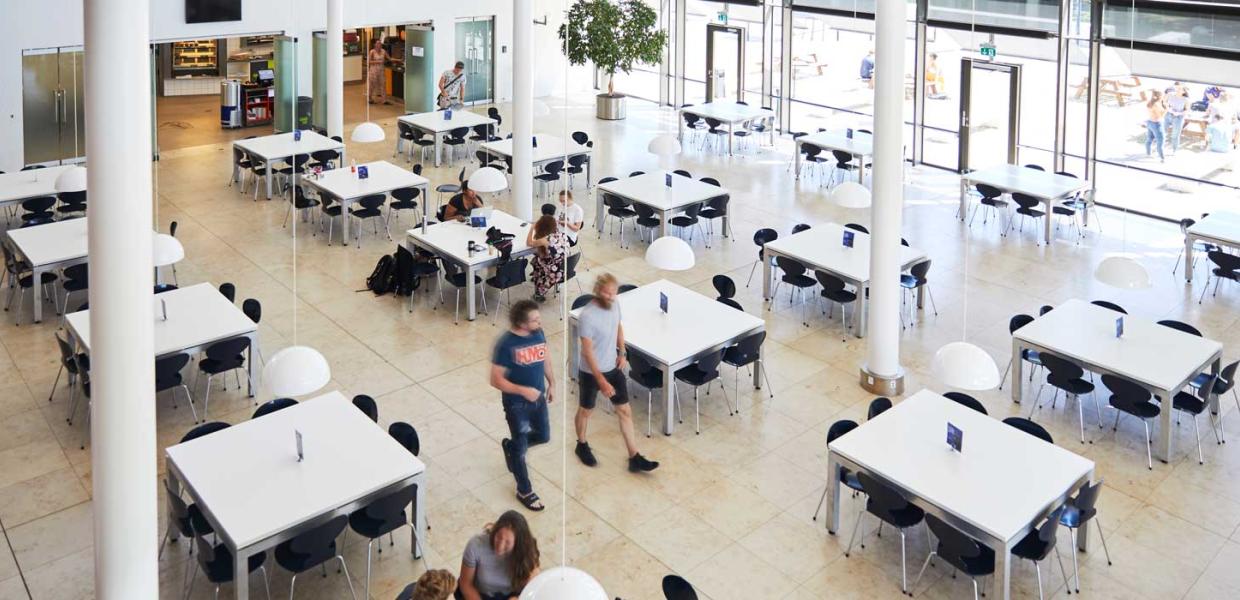 Photo:Christina Reuter
Birk was the site of the first folk high school and it later came to house the design and business schools and the university too. With educational institutes and businesses located side by side, the students are able to get real-world experience. The educational offering here attracts many students from Denmark and further afield, hoping to experience the inspiring, international student environment at Birk. Many visitors and students make use of the stepping board of Birk Centerpark, which easily and quickly connects the area to Herning and the rest of the world.
Textile companies, design companies, private hospitals, agricultural guidance, IT, and accounting companies are just some of the businesses located in Birk. The large Innovatorium office building is a symbol of the significant backing and understanding of the entrepreneurial spirit that exists in the area. Companies, both large and small, come here to get advice and guidance on how to start and run a business.