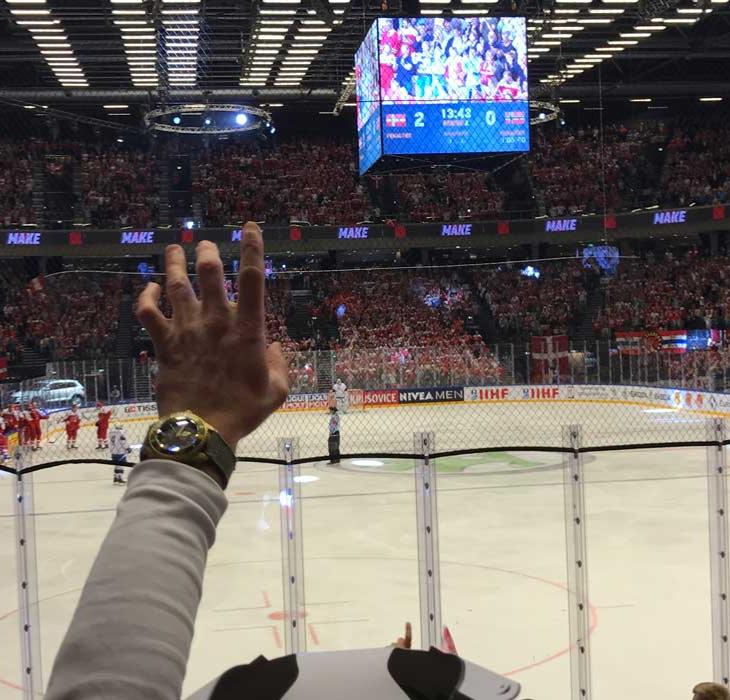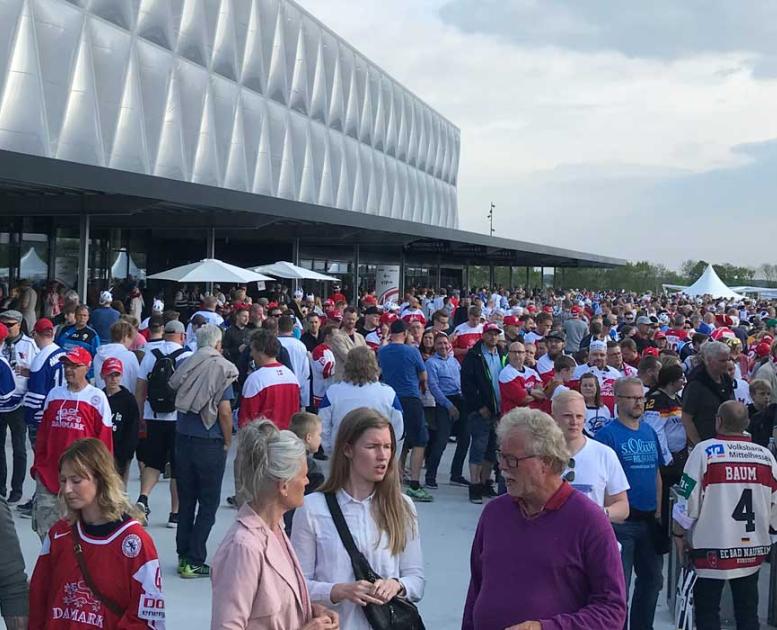 We love events, fairs and concerts!
Photo:
Jannie Nyegaard
&
Jannie Nyegaard
Press
On this press page, journalists can find information and photos from destination VisitHerning, which covers the Municipalities of Herning and Ikast-Brande. Contact us, if you need further information or interviews about our activities.
For larger events in Herning, such as international competitions and sporting events, you can find various English-language press kits here.
Here you can find photos from chosen attractions and events. The photos are the property of VisitHerning and can be downloaded for free for private use and editorial broadcasting.
Denmark's best business municipalities welcome tourists
Facts about the destination 
VisitHerning is the tourist agency for the area covering the municipalities of Herning and Ikast-Brande. This area has for many years distinguished itself by being in the absolute top of surveys assessing the business environment in the area. For the last 10 years, these two municipalities have shared the honour of being "Denmark's best business municipality", often with Ikast-Brande in first place and Herning in second place. A significant position and place that resonates with other municipalities in Denmark. This is why the area is often visited by people interested in business.
The significant focus on the business environment and development impacts the area in many other ways, including in terms of tourism. The destination is shaped by the fact that the majority of tourists are business tourists who visit the area when attending meetings, fairs and conferences. This is in no small part due to the presence of MCH Messecenter Herning and Jyske Bank Boxen, which are visited by up to 1,000,000 visitors a year.
Some of these visitors are event tourists who come for a cool concert experience or to attend one of the large sporting events. Herning has hosted a number of championships in recent years, and it is a continued aim to attract large sporting events going forward.
However, in the Municipalities of Herning and Ikast-Brande, there are a lot of other things to offer tourists. There is world-class art and culture to take in, with many of the artworks in public, open spaces. Then there is also the great outdoors for activities like hiking, angling and mountain biking. Not forgetting the great range of accommodation, fantastic food and shopping.
Facts about the Municipality of Herning
The Municipality of Herning is Denmark's third-largest municipality measured by area, and Denmark's 12th-largest measured by population. As of 1st January 2019, its population was 88,917.
Herning is a relatively young city; founded in 1913 as a trade centre, it went through a period of fast growth during the subsequent boom of the textile industry. The marks of the old traditions can still be found in the textile companies located in the area. The VIA University College, which was previously called TEKO, is a product of Herning's close ties to the textile industry. The college is the largest design and business school within Scandinavia, and has links to the furniture, fashion and lifestyle industries. Industry and companies within Herning have developed a lot since it's humble beginnings. There is now a diverse mix of industries, including metals, manufacturing, IT services, energy and the service industry.
Facts about the Municipality of Ikast-Brande
Its population was 41,282, as of 1st January.
Ikast-Brande is especially known for its strong and driven business life, and it is the base of many of the larger high-tech companies.
Throughout its history, the area has been the site of lightbulb moments for a number of great entrepreneurs, many of those within the textile and energy business. Those entrepreneurs have then gone on to execute their ideas in Ikast-Brande, and this spirit of entrepreneurship and innovation characterises the area.
Welcome to MCH
MCH is the largest adventure centre in Scandinavia and, since 1954, it has brought people a world of experiences. If you are attending one of the many events in MCH, you can find information about its four locations here.
More about VisitHerning
At VisitHerning, which is the tourist information agency for the Municipalities of Herning and Ikast-Brande, we want visitors to go home with unique memories. If you did not find what you were looking for at www.visitherning.dk, you are welcome to contact us. We'll help guide you towards unique experiences.