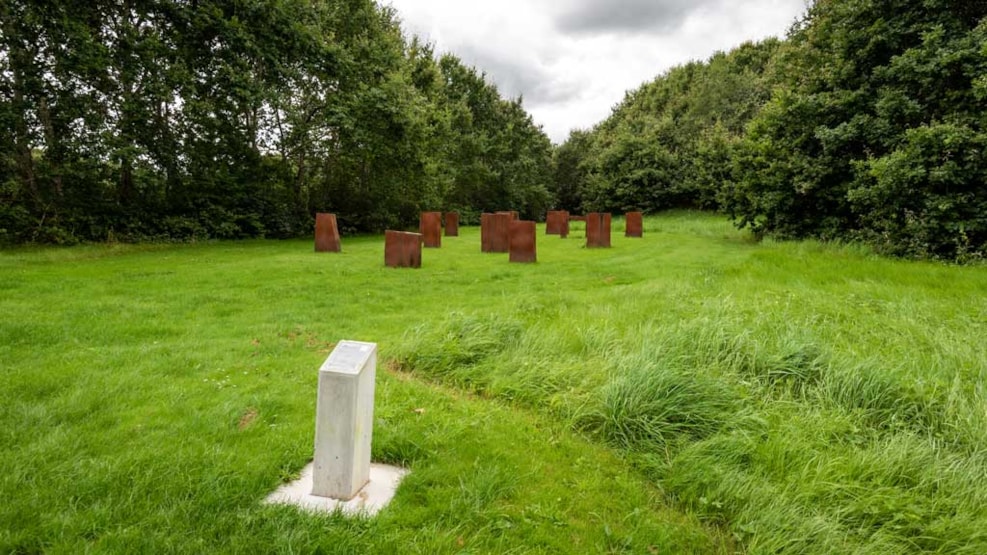 Frisenborg Skulpturpark (Frisenborg Sculpture Park)
Frisenborg Sculpture Park were established in the 1990's in the center of Ikast. Only a few other Danish cities have as many art exhibitions as Ikast has. 
From the 1970's and until today many modern art pieces have been established around the city. The initiative came from a private landowner, from the eastern part of the city.
At Frisenborg Sculpturepark you can among others find the sculptures "Monument til Ikast" and "Min jødiske kirkegård".