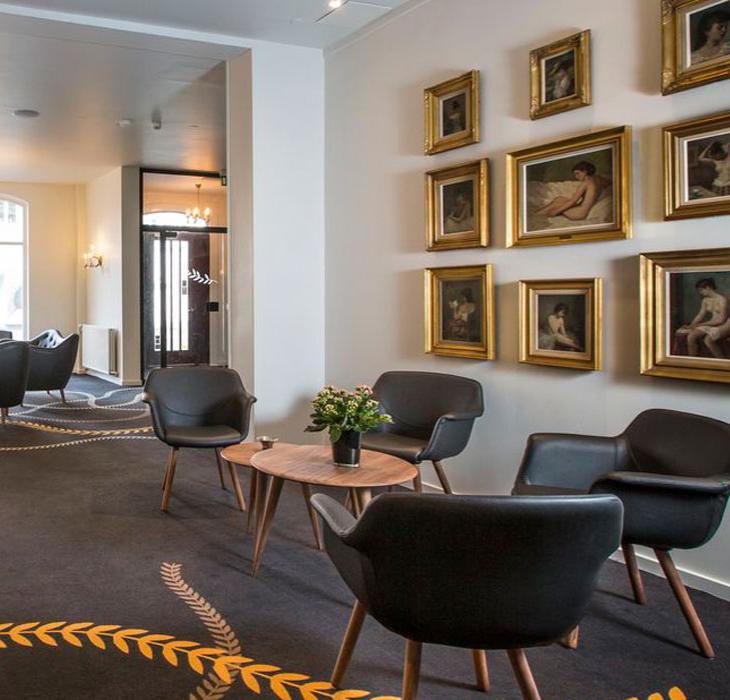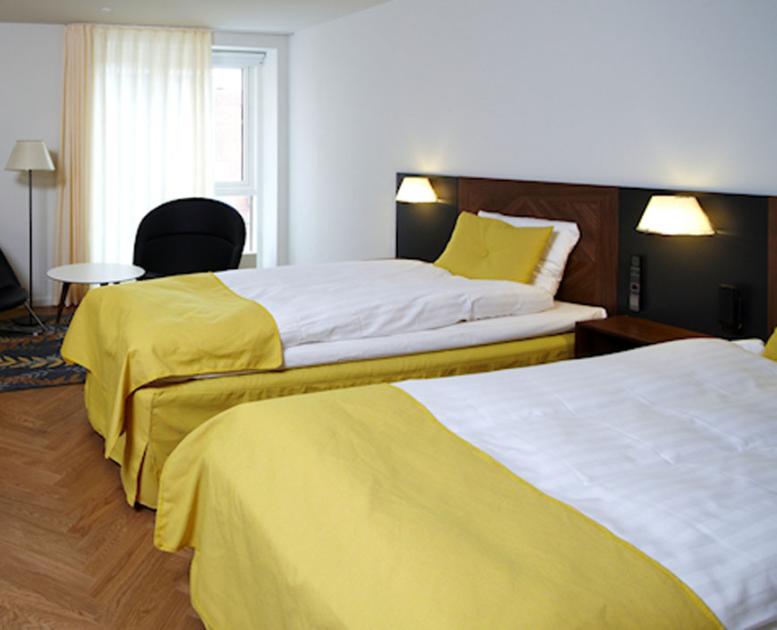 Goodnight and sleep tight
Photo:
Hotel Eyde
&
Hotel Eyde
Sleep well
A good night's sleep is important so you can feel ready to take on another day. Whether you are a visitor on business or a holiday tourist, we offer all kinds of accommodation from a luxury suite to a primitive night getting back to nature.
Book your accommodation in time to secure a bed, since accommodation is very popular during the city's many events.
Book your next stay
If you want homely surroundings you can choose from more than 40 B&Bs, holiday houses, and apartments in Herning and Ikast-Brande. Our landlords have many years of experience and welcome you in a safe environment, just as they are helpful with good advice during your stay in Herning. You can book a single room or a holiday house with room for up to 18 people. 
HOTEL
The majority of the city's visitors come to Herning on business. The hotels in the area are ready to welcome the many guests who often return with specific requests for the same hotel and rooms. Central Jutland has a wide range of hotels.  
SHELTERS
Enjoy the calm and beauty of nature in Central Jutland. Fill your lungs with fresh air while staying the night in shelters under the stars, with a view of the Jutlandic meadow and heath. The area has many attractive nature spots, where you can go canoeing and then light a campfire. Real Danish "hygge".  
CAMPING
Hessellund Sø-Camping offers relaxation, "hygge", and togetherness in beautiful surroundings by Karup Å. Located only 30 minutes' drive from Herning, it is still very close to many of the attractions in Central Jutland. 
HOSTELS
If you prefer to travel on a budget, then Danhostel Herning is a good option. Stay in single rooms or share with up to 5 people in a room.
If you want some help with your booking you can call OrgaNicer - VisitHerning's booking department at 9627 2227
Find the perfect place to stay during your visit to the central Jutlandic area
We look forward to welcoming you. Maybe we can tempt you to stay if you are passing by this way anyway. There are so many options to choose from here in Herning and Ikast-Brande, both in the centre or in surrounding areas.
There really is something for everyone here, whether you want a cheap stay, or you want to pay extra for a spot of luxury. You can choose from our many hotels, Bed & Breakfasts, holiday homes, campsites, hostels, or why not spend the night in nature at one of the beautiful nature campsites with shelters.
Do you need to stay in walking distance of your event, or do you want to enjoy a bit of peace and quiet with beautiful nature right on your doorstep? Or, maybe you prefer the homely feel of a cosy Bed & Breakfast? VisitHerning is ready to help you find the accommodation that best suits you and your needs.