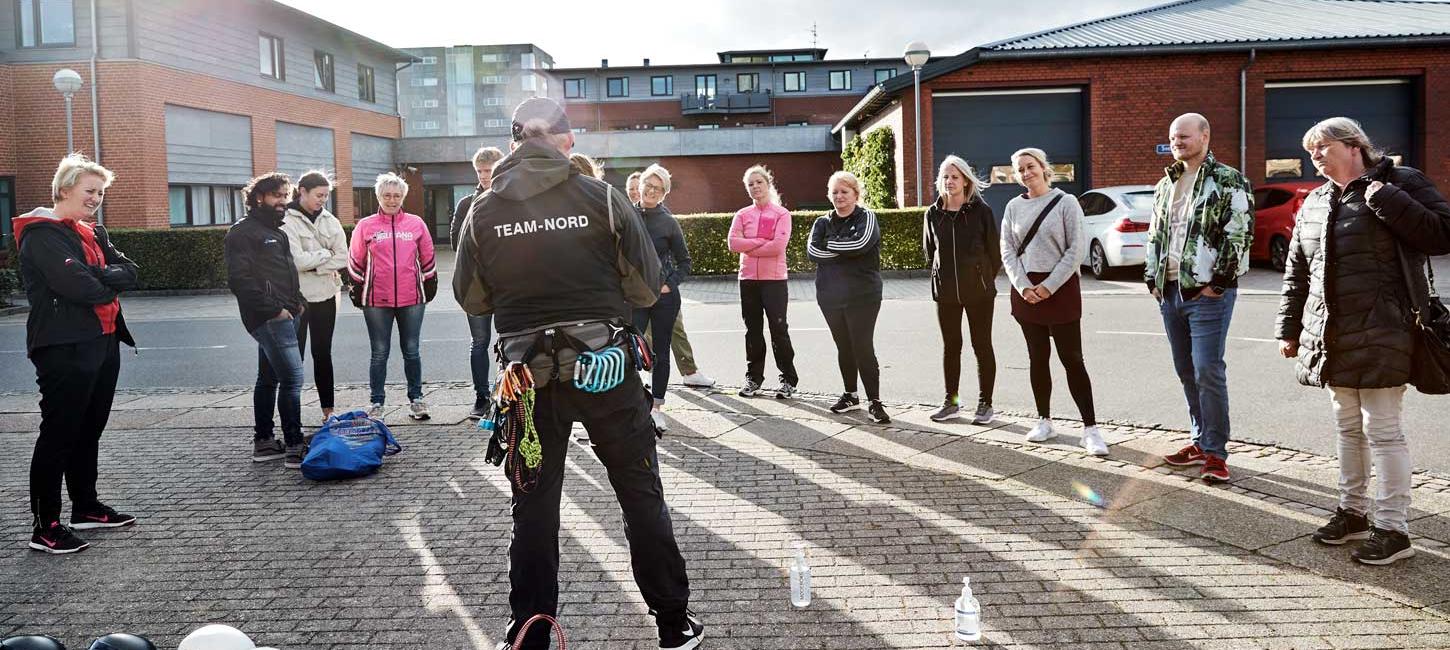 Outside the meeting room
In Central Jutland, we offer a number of different experiences that do not take place in meeting rooms.
Should your next teambuilding event be held in Central Jutland? 
We know many areas that could set the scene for your event. Whether you are looking for space for an outdoor or indoor activity, a course, event or lecture, in Herning there is room for groups of all sizes. We have gathered information on the numerous opportunities that Herning has to offer. Find inspiration for your next employee event, teambuilding session, public event or just something completely different.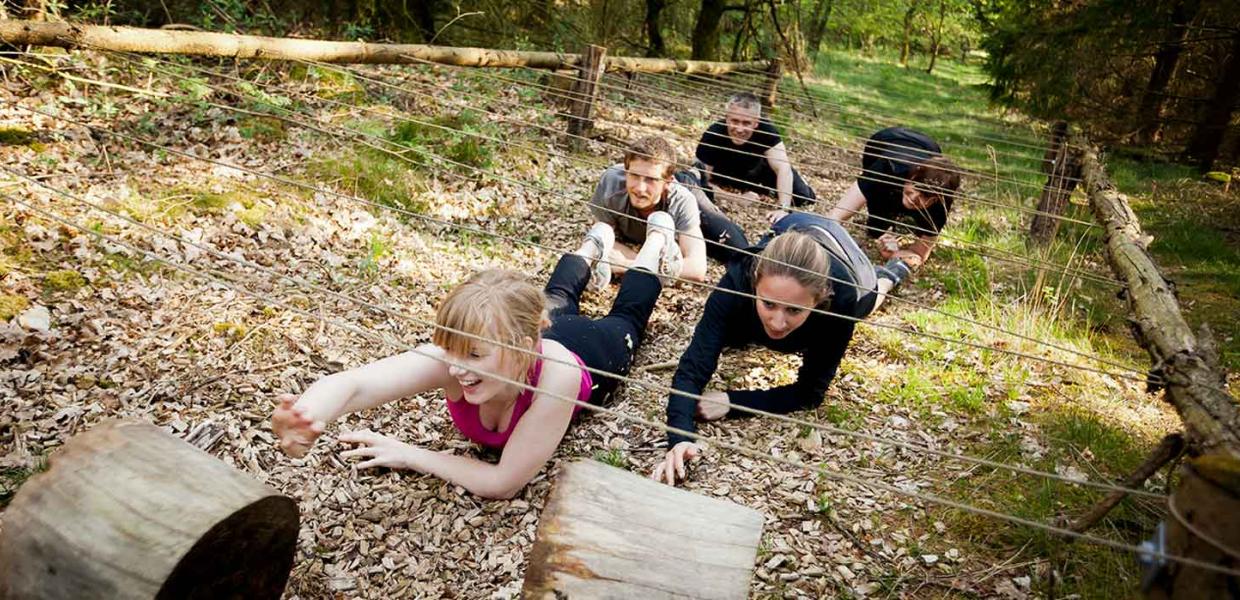 Teambuilding at Skarrildhus
Photo: Skarrildhus Sinatur Hotel & Konference
Teambuilding and active meetings tailored to your needs
Sinatur Hotel Skarrildhus is in the heart of a green paradise, surrounded with calm, light and fresh air. The hotel has been holding meetings and conferences for 50 years and has all the facilities needed for a modern meeting. The kitchen provides freshly cooked, stirred, baked, pickled and smoked food, primarily using local and organic produce. Sinatur Hotel Skarrildhus runs a CO2-neutral conference hotel with its own windmill, chip-furnace and sewage system. In short, at Sinatur Hotel Skarrildhus, we are green and at the forefront of ecological thinking.
Every year, Skarrildhus runs teambuilding activities, canoe trips, stream fishing and walking and running trips along marked paths, as well as trips with a nature guide, and much more.
Email skarrildhus@sinatur.dk or telephone: +45 97 19 62 33.
Find more information at www.skarrildhus.dk.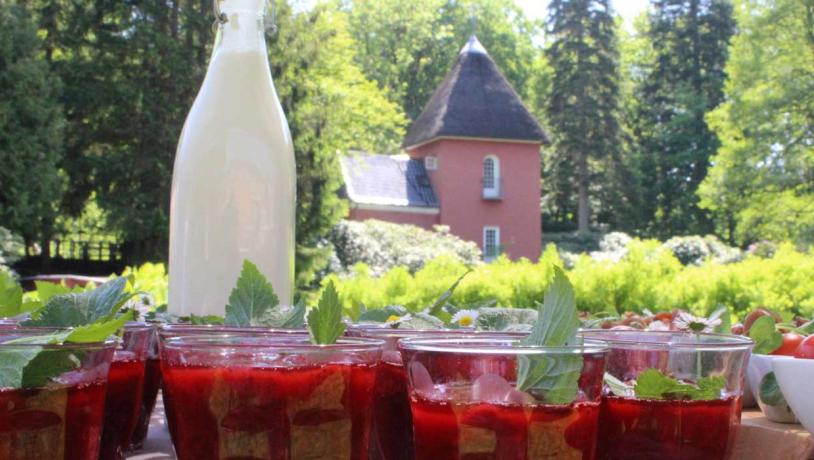 Photo:Skarrildhus Sinatur Hotel & Konference
So many possibilities
Below is some more inspiration for other experiences outside of the meeting room in Central Jutland. These are only a few ideas, we have much more to offer and would like to help you discover the perfect option for your event.
Exploration and wellbeing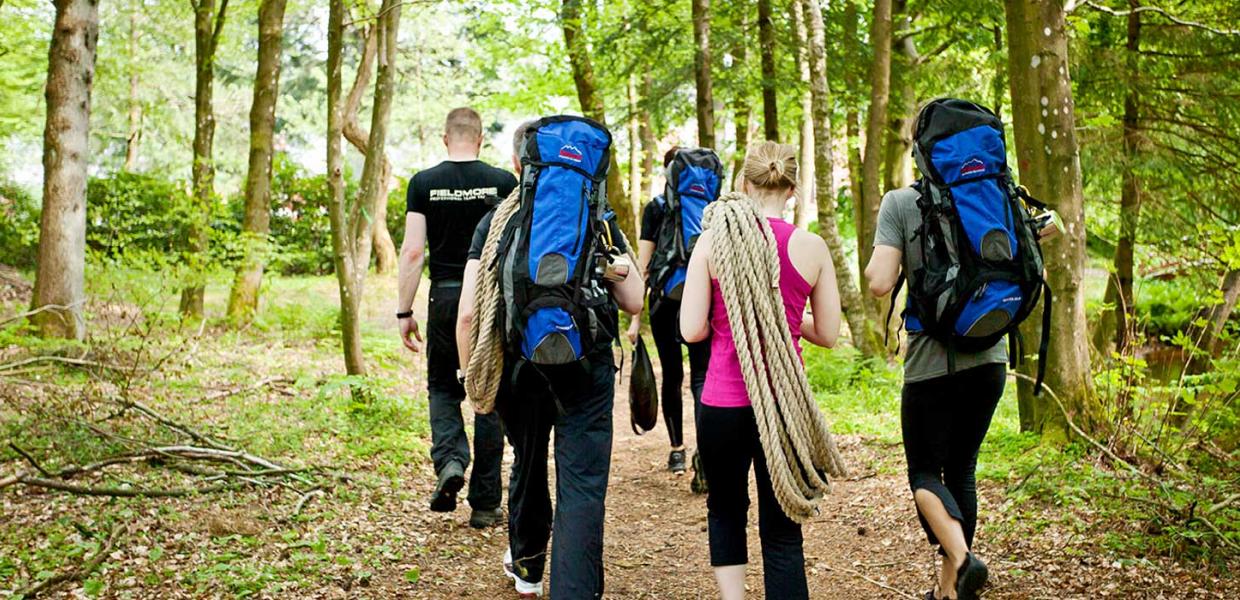 Photo:Skarrildhus Sinatur Hotel & Konference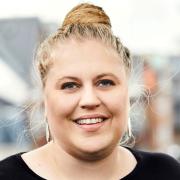 Contact Stine and learn more about experiences outside of the meeting room
Head of Project Management