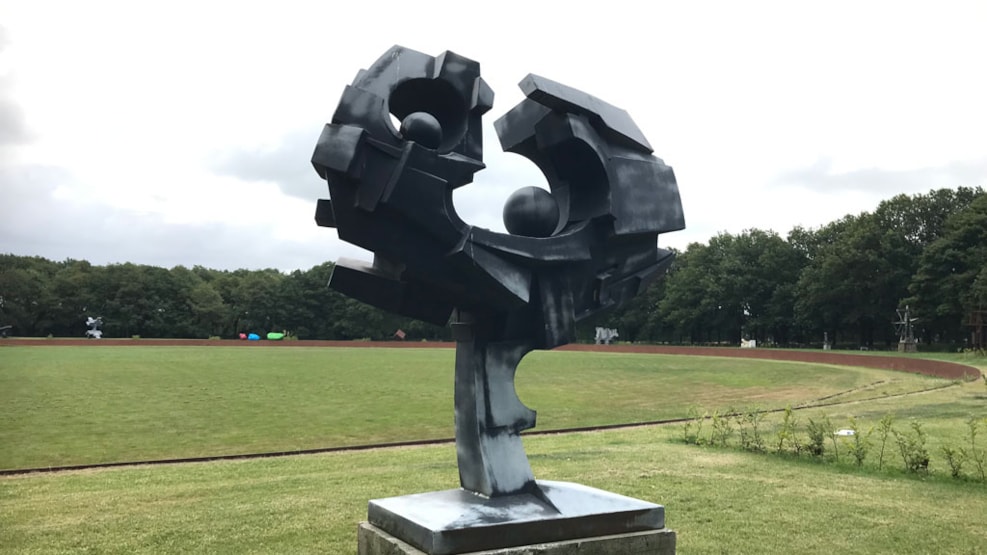 Egeparken - Skulpturparken i Birk (The Sculpture Park)
The Sculpture Park was planned by the landscape gardener C. Th. Sørensen, which is one of the leading landscape gardeners in Denmark. There is a bust of him at the intrance to the Geometrical Gardens. 
The circular park is landscaped at the same time as Angligården in 1965. 
The Sculpture Park presents works of many kinds of material and illustrates the chosen artists' individual expression. Several of the art pieces are created in Herning, while the artists were invited here by Bitten and Aage Damgaard to work with the art. 
Free admission to the park.