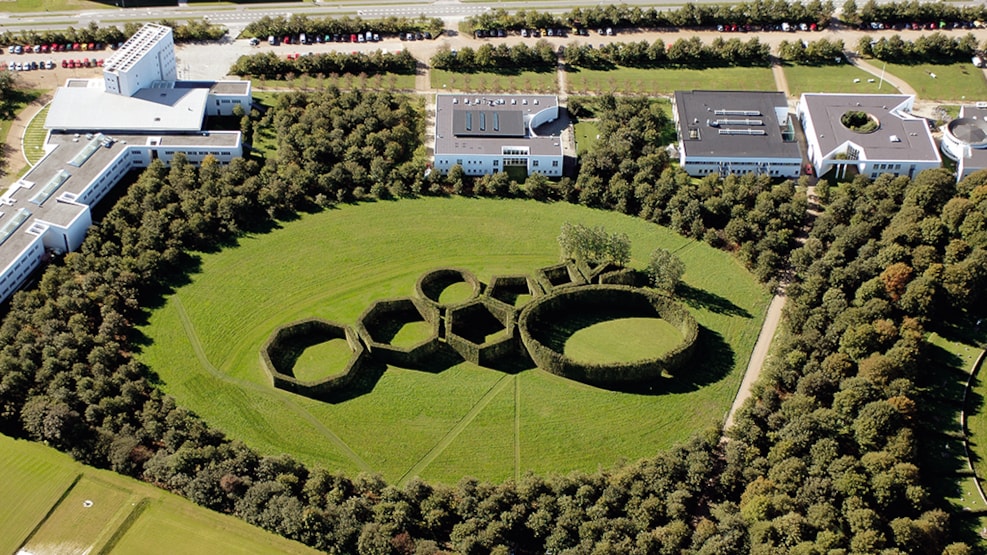 De Geometriske Haver (The Geometrical Gardens)
The Geometrical Gardens planned by the garden architect professor C. Th. Sørensen, as the rest of the museum area in Birk Centerpark. 
The gardens are constructed according to the "complexity of simplicity" principle; As they are controlled by a very simple geometrical set of rules, which does not disclose itself to the visitor at first hand.

The principle module of 11 meters is repeated in all "walls". For every new "room" the visitor enters, the "room" is added a new side.

The hedges, which are of hornbeam, were planted in 1984.