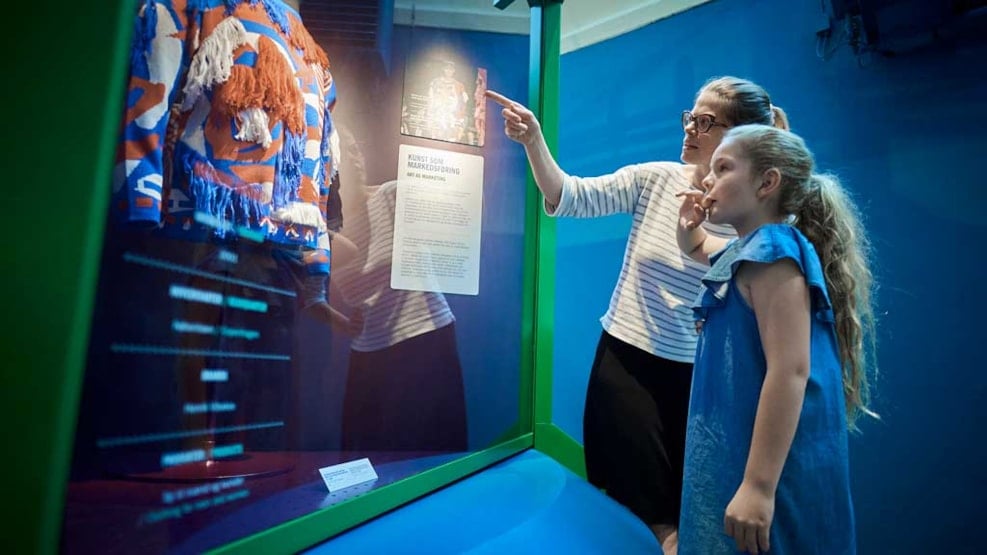 Tekstilmuseet (The Textile Museum)
The textile industry has shaped Central Jutland like no other, and it continues to do so to this day. At Tekstilmuseet, people of all ages can experience and get insights into an industry that has dressed people all over the world and shaped the identity and development of Central Jutland.
Textile boom, children's factory and operating machinery
While most clothes today are made on the other side of the globe, not long ago, Central Jutland was the center of comprehensive textile production. The exhibition "Made in Midtjylland" shows how the industry had its boom in the 1950s, created jobs and growth, made the Central Jutland boom, and then went global.
The youngest kids can try the experience of working at the children's factory.
If you visit on a Wednesday, you can experience the sounds and smells from an old fashioned textile factory, as our volunteers operate the old machinery, or use the looms. They will also share stories from those who were there when the magic happened.
Café and shop
In the museum shop, you can buy textiles, toys, books, and much more for both children and adults alike. Many of the items are made using machines and looms in the museum. If you're hungry, you can grab a delicious snack and something hot or cold to drink in our cozy café.
Museum Midtjylland
Tekstilmuseet is a part of Museum Midtjylland, which consists of four cultural history museums that each tell a part of the history of Central Jutland. Both the history that dates back thousands of years and the history that is still alive in memories, people, and craftsmanship. Stop by to discover the history and stories, and experience Central Jutland, as it was before, now, and tomorrow. 
You can read more about the different activities, exhibitions, and the many different events and experiences at museummidtjylland.dk