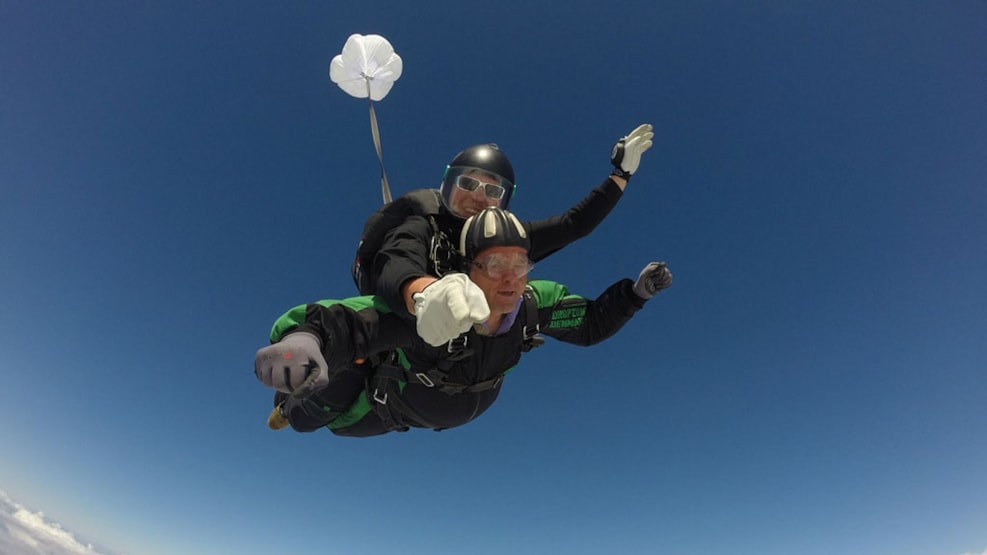 Dropzone Denmark
Dropzone – free fall. 
Feel the rush and get the thrill of a lifetime when you go skydiving with Dropzone Danmark. Experience the excitement of free falling from 4,000 or 6,000 metres high. 
Feel the rush of adrenaline you get when you jump out of a plane into free fall. And feel the way you are pulled back when the parachute unfolds at around 1,500 metres. You can even capture your most daring moment, if you buy an additional tandem video and photo package – just remember to smile for the camera!
You can book via www.dropzonedenmark.dk/booking or call us on  +45 22401117.

Open 1 April - 1 November. Thursday and Friday from 2pm to sunset. Saturday and Sunday from 9am to sunset. 
In July, we are open every day.
We are a very dynamic company with fixed opening hours but it is possible to open at other times than stated.
Skinderholmvej 31, 7400 Herning
Phone: +45 2240 1117