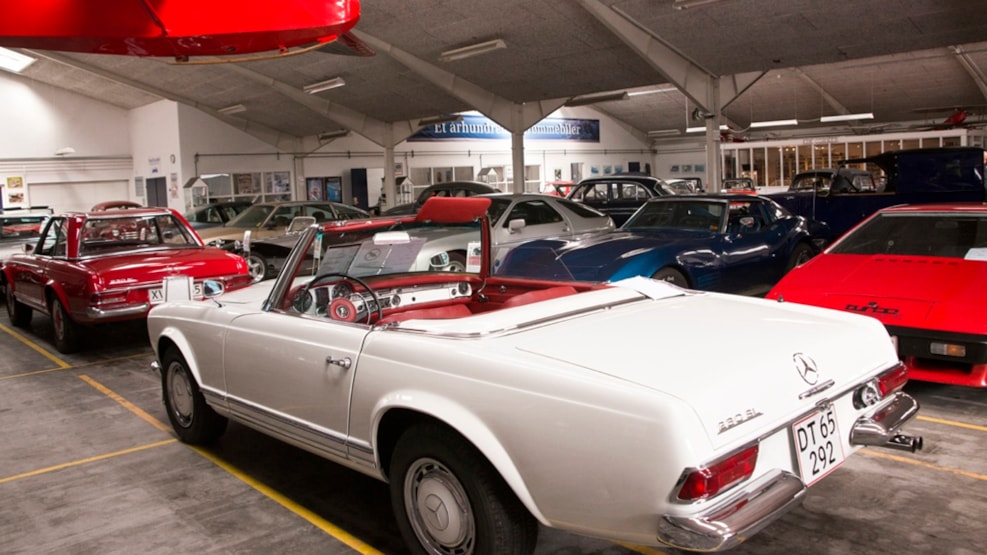 AutoGalleriet Herning
Autogalleriet Herning is an exhibition with approximately 140 exciting privately owned vintage cars, classic cars, hobby cars, vintage motorcycles and other means of transport, and the exhibition spans almost 100 years in age with some cars dating back to the 1920s.
The exhibition is especially aimed at motor enthusiasts, but who does not remember their, or the parents' first car, and thinks that a trip down "Memory lane" is interesting.
You can easily spend a few hours in the 3500 sqm. large exhibition, where you can also have a chat with the Autogalleriet's many members, who can always be found in the Autogalleriet on the weekends.
The Herning car gallery is open to the public every weekend from 10.00 to 16.00.
Visits by larger groups can be arranged outside normal opening hours by prior arrangement. Children under 12 have free entrance.

For further information:
www.autogalleriet.dk