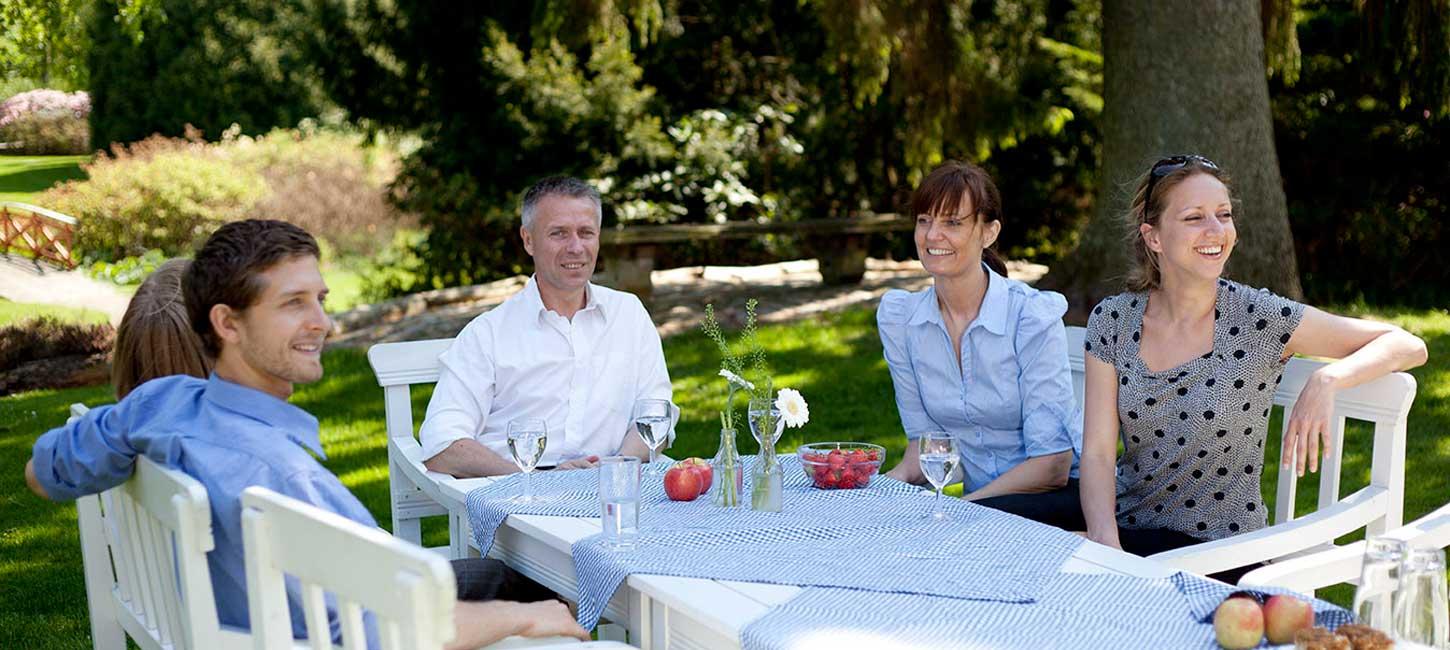 Why Central Jutland
Photo:
Skarrildhus Sinatur Hotel & Konference
Herning is a large business city, and we are experts in organising professional meetings and events. We actually host more than 700 on a yearly basis. The reason being that we are very good at it. And we know how to help you achieve what you want.
A unique setting characterised by business and creativity
For many years, astute businesspeople have made their mark on Herning and the rest of Central Jutland. Herning never rests on its laurels, and the city is characterised by the creativity and ambitions that clearly drive the city's citizens and companies.
For instance, in the city area of Birk, you can find a very unique centre for architecture, art, business and education. Side by side, you'll find modern art museums, the Utzon building, significant sculptures by Ingvar Cronhammar, The University of Aarhus in Herning and the Innovatorium business park.
Furthermore, for many years, the best business city in Denmark has welcomed national and international business visitors for events held in the city's top-notch congress and trade centre, and the city's hotels also house a lot of professional events every year.
Top attractions in Central Jutland
In Herning, you can find HEART - Herning Museum of Contemporary Art, which was designed by world-famous architect Steven Holl. The museum invites you to see large Danish and international exhibits.
Business Destination Herning
When travelling for business, we like to really experience the place where we are staying. Companies receiving visitors want to show off their part of the world, and the city in which the visitors are staying. They also want to optimise the potential business that can be derived from tourists coming to town.
The international market for business events is large and multi-faceted. Large (university) cities are often attractive for international academic conferences, while smaller towns with beautiful surroundings are attractive meeting venues for smaller meetings, and exhibition centres set the scene for the business-related power positions that are negotiated and exhibited in the fairs.
Herning belongs in that last category of business destinations. In addition, many of the larger, Danish manufacturing companies are located near Herning and attract many national and international visitors to their companies every year.
Over the last 10 years, Herning has worked on attracting even bigger events by building Jyske Bank Boxen, among other things. Many participants are people such as business guests, officials, professionals, and journalists.
In this way, Herning attracts several types of business visitors, has various forms of contact with them, and the visitors themselves may have many different reasons for their visits. Some of them may spend the night in Herning and visit companies in other municipalities, while others might stay in adjacent municipalities to participate in, for instance, a championship that is being held in Herning.
The city has the will and the professionalism to house the very best events, and we are happy to help you find inspiration for your events enabling you to combine your event with the city's many cultural offerings.
Herning can provide you with experiences for both the heart and soul.
Herning can also give you something which few other destinations can offer. Room, and lots of it!
Room for a large number of people at once. Room for your event to spread, for example, because the format or the purpose requires more hype. With the combination of Jyske Bank Boxen, the great exhibition halls, MCH Arena, our great outdoor areas and a city filled with private and public players, who are up for a little bit of everything, a surprising number of things are possible when it comes to events. And VisitHerning is a good way in, when you need to find the right places, suppliers or partners.
Events - on a large scale!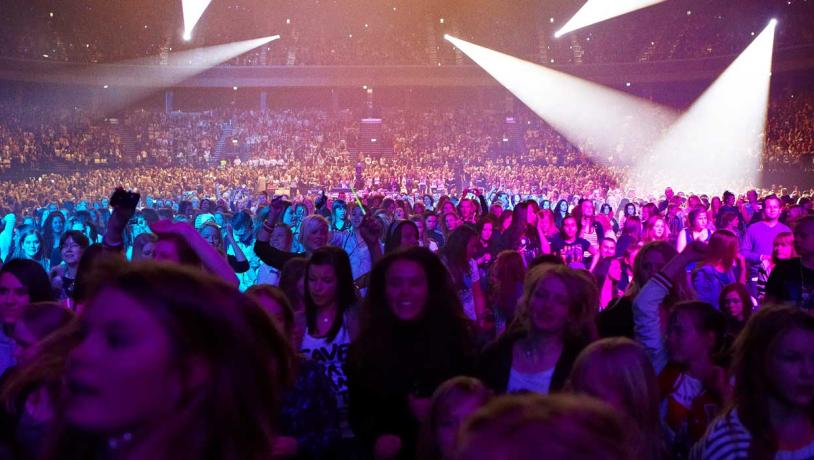 Photo:Tony Brøchner
Herning always offers great experiences. With Jyske Bank BOXEN, Denmark's largest indoor arena, Herning is often the centre of many international concerts and sporting events.
Need help with all the practicalities?
OrgaNicer is VisitHerning's meeting and event agency and your professional partner for organising meetings, congresses or conferences. In Herning, we work with you to achieve your goals and exceed your expectations.
Read more about our services and contact us on: 
mail@organicer.dk
tel: +45 96 27 22 27.