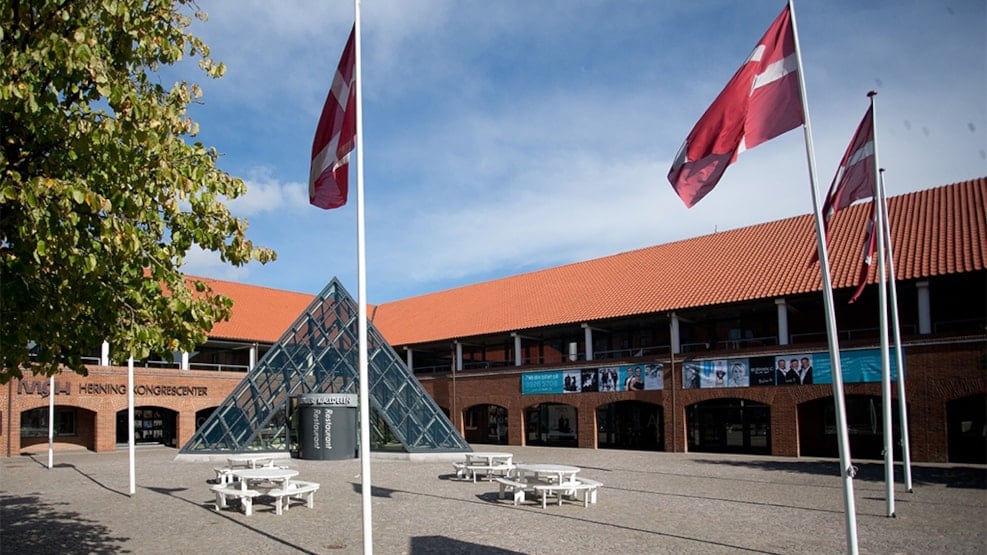 MCH Herning Kongrescenter
"Herning Kongrescenter" is part of Messecenter Herning A/S, which consists of Messecenter Herning, Herning Kongrescenter and SAS Arena.
Herning Conference Centre is one of Denmark´s most flexible meeting - exhibition - and culture houses. The type of events covers everything from meetings and conferences, public exhibition and specialised trade fairs and a long series of theatre shows, concerts, shows and lectures.