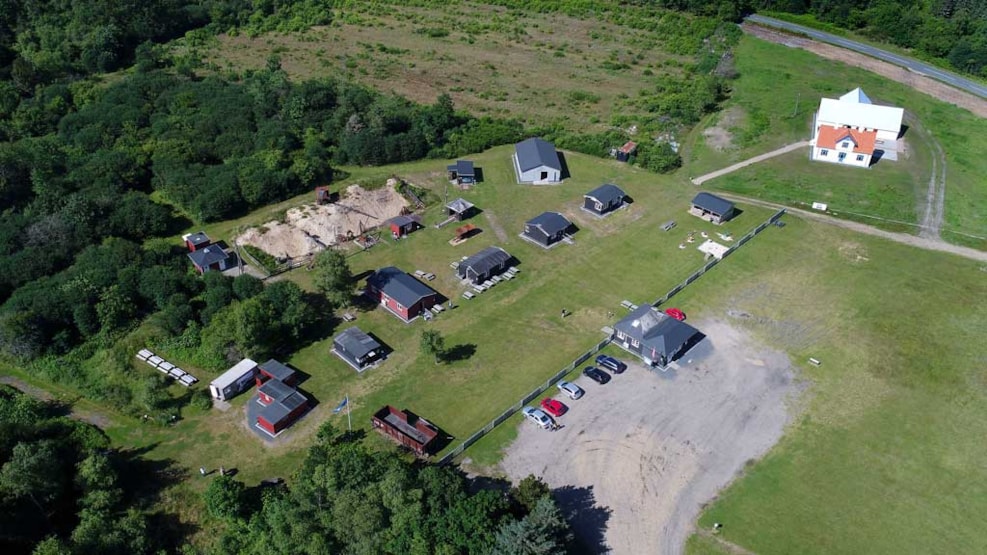 Søby Brunkulsmuseum (Brown Coal Museum)
Søby Brown Coal Museum opened in 1977. The museum shows the working- and everyday life for the 10.000 workers, who worked in Søby Brown Coal Area between 1940 and 1970. 
The museum displays photos, objects and tools from the period and has four authentic workers' homes from the 1940s, grocery store, barber shop, assembly hall, dining house, DSB dining shed, contractor's office, transformer, well, hoist, harp, excavator, conveyor, mini lignite bearing, tipper locomotive, bridge weight, truck, bulldozer and blacksmith shop as well as the farm, Voldsgaard, from where the excavation and habitation spread. Voldsgaard houses a slaughterhouse, laundry, playpen, gallery, technical exhibition, natural history exhibition, schoolroom, madam-blue kitchen and photo exhibition.
Søby lignite deposits are a beautiful and exciting area to walk in, but be aware that there is still a risk of landslides due to the excavation of lignite from the beginning of World War II until 1970. The danger is greatest near water and where the sand has been dug up and laid back. Places where the loose sand becomes saturated with water, loses its sustainability and is transformed into quicksand. Take a walk around the area and enjoy the many vantage points.
Opening hours at 10.00 - 17.00 every day from 1 April - 24 October and 4 - 5 December.
Outside opening hours, the museum can be opened by appointment on tel .: 53 37 14 59.
Book a tour (two hours for DKK 500) of local people at www.brunkulsmuseum.dk