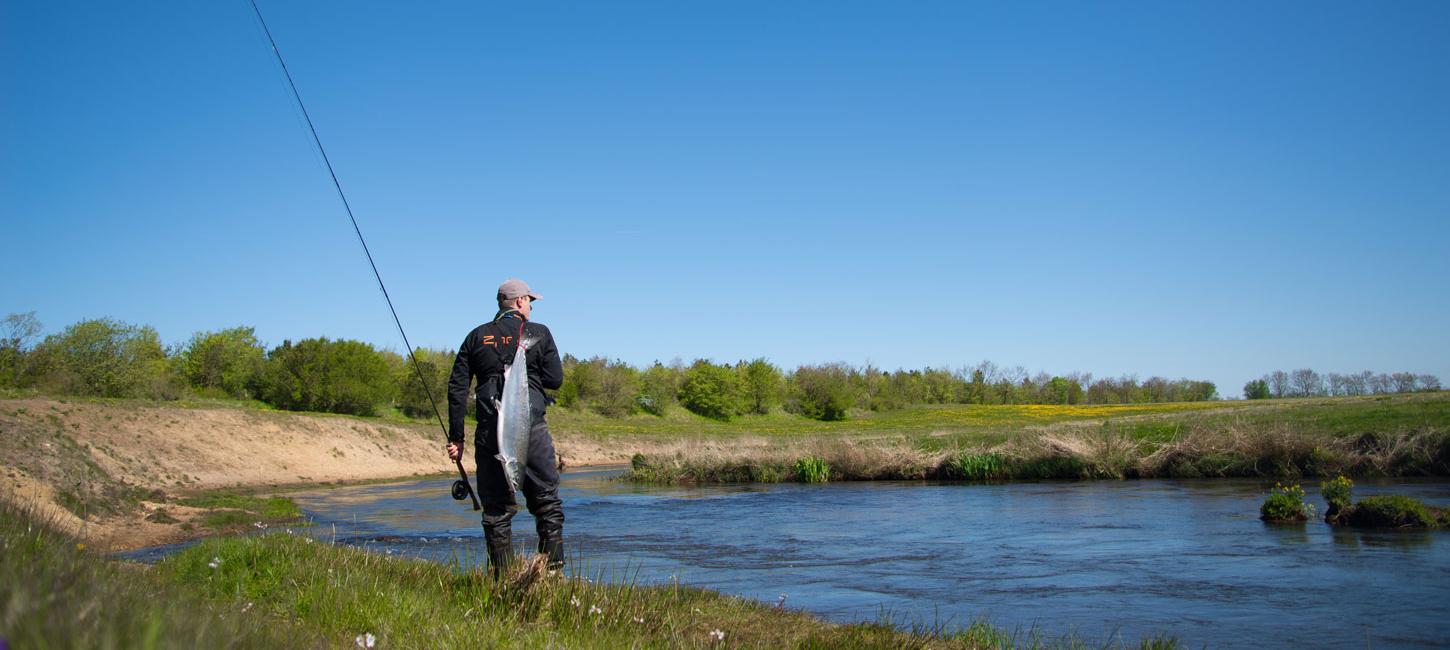 Angling
Central Jutland is an El Dorado for angling and attracts many passionate anglers every year. Let us help you discover some of the country's most attractive waters and fishing lakes
Explore your angling dream to the sound of the unique calm along our waters and lakes.
Fishing permit
Whether or not you are allowed to fish in a lake, depends on who owns the bed areas along the lake. In privately-owned lakes, a permit from the individual owner of the bed is required.
Free fishing
The Municipalities of Herning and Ikast-Brande own several lakebed areas and have set rules for free fishing in the area.
Fishing in Herning Municipality
Fishing in Ikast-Brande Municipality
Fishing licence
In order to fish in Danish water areas, you have to purchase a state fishing licence. You can buy the fishing licence online at fisketegn.dk. Everyone between 18 and 65 years must buy this mandatory fishing licence in order to fish, even if you want to fish in the Municipality's free areas.
If you are looking for unforgettable experiences in nature, then go fishing in Central Jutland. You will have many a tale to tell afterwards.
Awesome salmon waters
The River Skjern has many branches, it also has the highest water levels of any stream in Denmark, and is internationally renowned for its impressive salmon waters all year round. Visit the House of the Salmon by the River Skjern and get the best start to your salmon adventure.
Europe's best trout waters
Karup Å is one of Europe's best waters for trout fishing, and it is known for its many winding turns and good standing spots. Also, the Storå river system presents an opportunity to catch trout, sea bass, pike and salmon a plenty.
Riverfisher
At riverfisher.dk/com you will find all the info you need before a fishing trip to River Skjern, River Karup and River Gudenaa. 
Go to www.riverfisher.dk/com
Fishing in Denmark
Visit fishingindenmark.com and get all the information about fishing; Fishing spots, Sport fishing associations, conservation zones, rules etc. 
Download App
Download the Fishing in Denmark app on the Appstore and Google Play today - and be prepared for your next fishing trip.