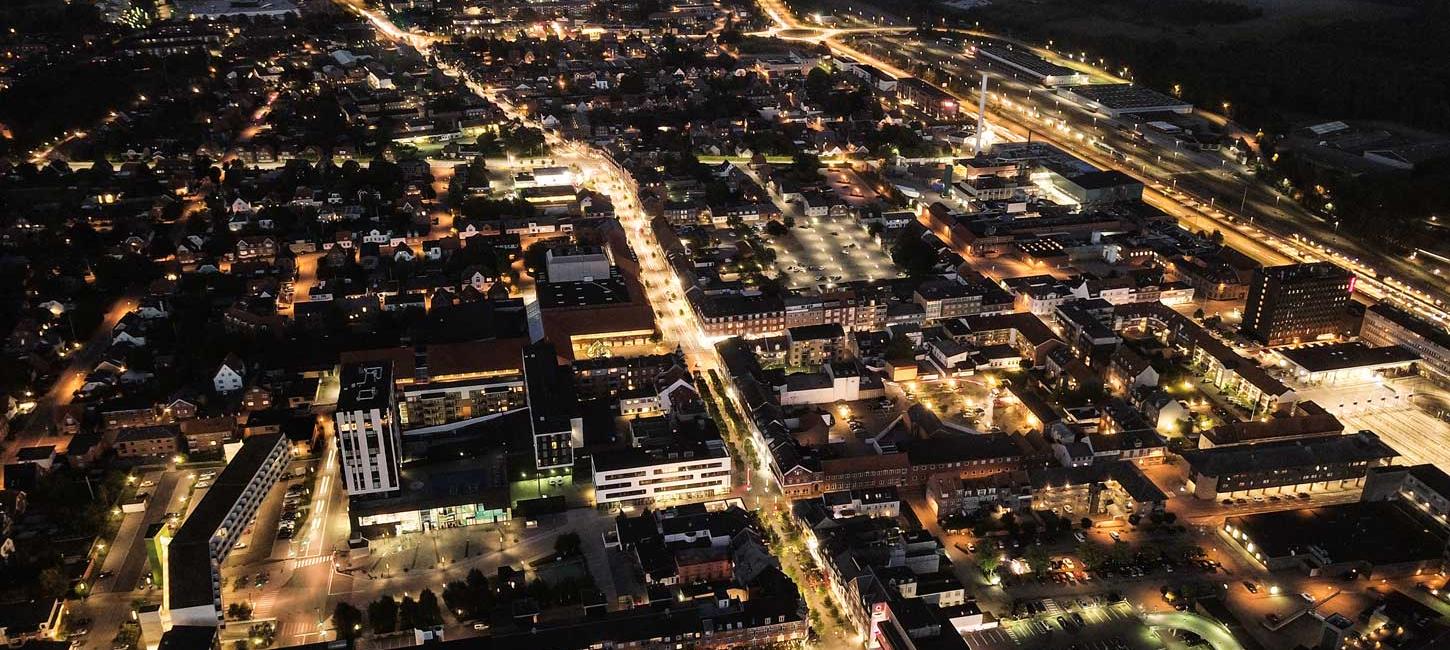 Business Destination Herning
Herning represents the best of Scandinavia. A former agricultural society paved the way for large industrial ventures, which means that today's Herning is an area where production, innovation and culture are in the spotlight. Nowadays, Northern European traders meet here at professional fairs and exhibitions. What's more, Herning has become a centre for experiences, international championships and concerts.
"Being small doesn't mean it's worse, I think it has been better" – Frank Gonzales, Co-chairman IIHF (Ice Hockey World Championship, 2018)
Together we have created a place for trade, cooperation and development. We believe that our city is the right location for your next business event because we have developed world-class facilities and services that will all be completely at your disposal.
We hope to see you in Herning – and not just once, but many times. Because we believe in the value of lasting relationships. In knowing each other, we create better experiences, products and trades. This is why our guests are, and will forever remain, a part of Herning.
Billund Airport
A shuttlebus runs between Herning and the international airport in Billund. Find schedule and prices at Goshuttle.
 
Midtjyllands Airport (Karup)
It is possible to order a shuttle-taxi, which takes you to the airport for a fixed, reduced price. More information at midtjyllandslufthavn.
Public transportation
It is also possible to use public transportation to get to and from the airports. Please visit www.rejseplanen.dk, enter your place of departure, destination and time of the travel, and the site will provide information on which public transportation is available. Rejseplanen can also be found as an app, via. App Store and Google Play.
Grab a taxi 
Both Taxa Midt and Secher's Taxi are available 24/7 to transport you safely to your destination.
Furthermore, Goshuttle has a 24-hour service to and from Billund Airport and Midtjylland Airport.
They look forward to being at your service! It is possible to call or make an online reservation.
OrgaNicer
Need help with the booking?
Anette Bang and Tina Biel will be happy to assist you if you need help with booking venues, hotel registration or other questions.
Need help with the practical?
OrgaNicer is your professional business partner, when you host meetings, congresses or conferences. In Herning we work for you and to meet your wishes and expectations. 
Feel free to contact us if you need help at, e.g., coordinating accommodation for your guests, transportation, handling registrations, billing, name tags, event app, meeting design or other tasks needed for your event.