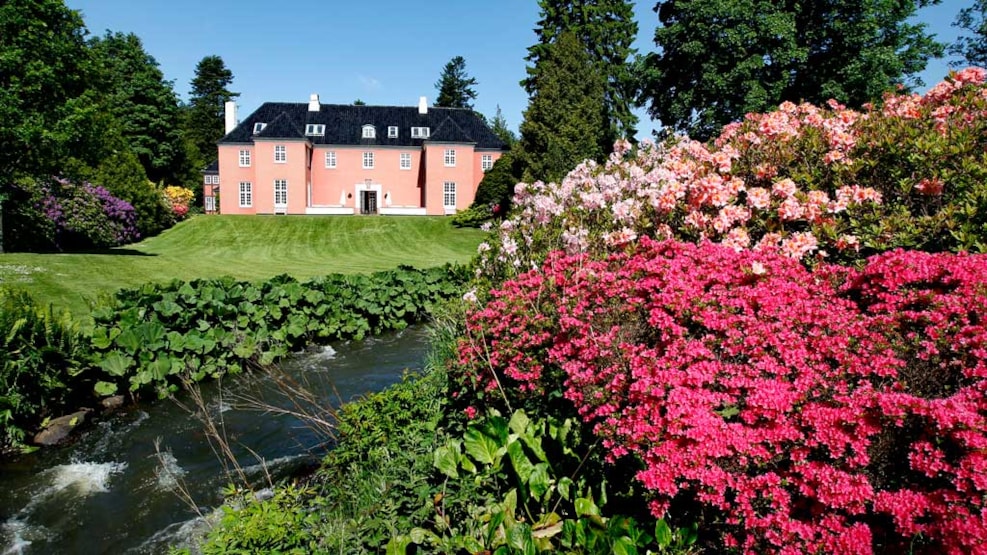 Green Experience
Skarrildhus Sinatur Hotel & Konference
In the middle of Jutland's great nature, the beautiful Hotel Skarrildhus is located. The hotel has calming surroundings as a wood, park, and watercourse.
The various facilities are perfect for you if you enjoy delightful nature, such as the great forest and the beautiful park.
The former old manor has an exciting story to tell, and you can sense the history everywhere.
The hotel has a focus on sustainability and ecology.
Skarrildhus is an obvious choice for you if you seek to relax on a weekend trip.
Rooms for business meetings and conferences are offered at the place.
The facilities and atmosphere are amazing, and the kitchen spoils you with gastronomic experiences, based on local ingredients.
Certifications:
B-Corp
The Organic Cuisine Label Silver
Green Key
The Nordic Swan Ecolabel