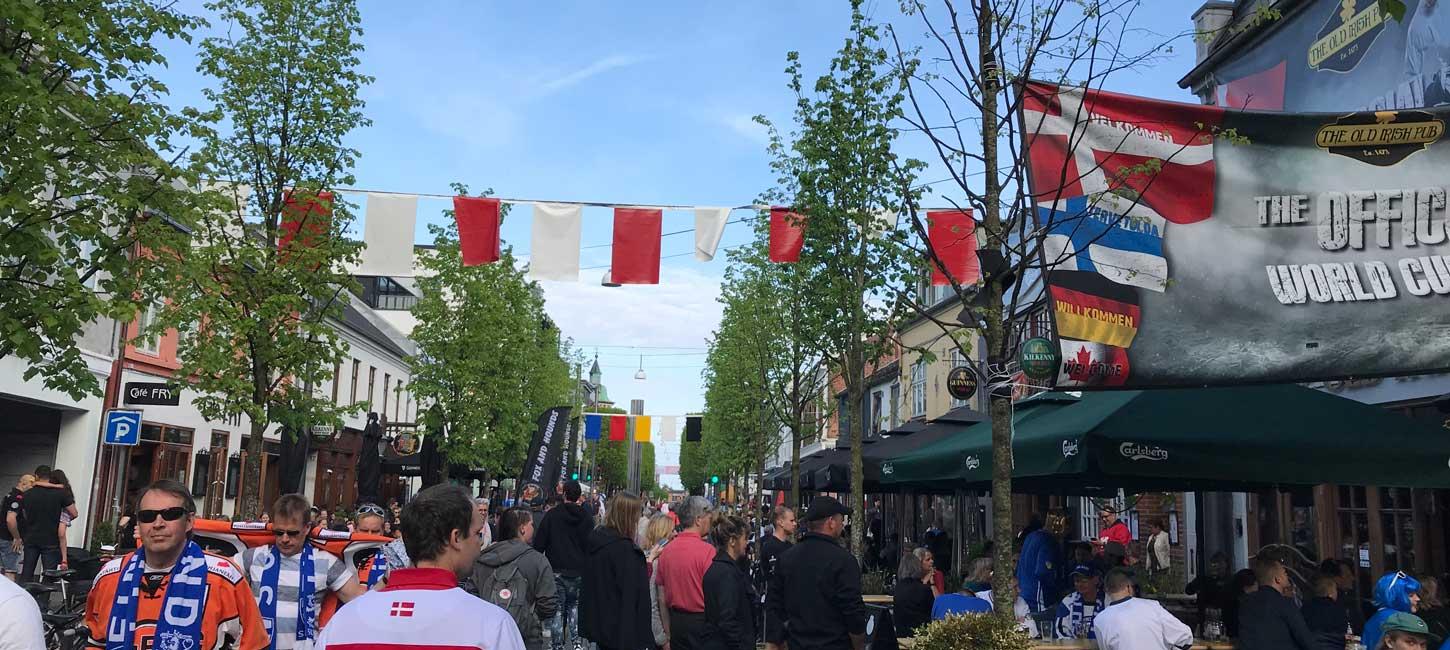 Pride and joy in Herning
In Herning, people are looking forward to another ice hockey party.
- We are incredibly proud to host another A-WC in ice hockey, and our goal is to make the event a huge success - just like at the world championship in Herning Municipality in 2018, where the whole town had a blast of an ice hockey party. In our area there is a strong ice hockey culture, and the city supports the ice hockey sport and traditions, says former mayor Lars Krarup (V).
- Herning is the perfect host city to invite ice hockey fans from all over the world. It is fantastic that Jyske Bank Boxen will once again be the Danish national ice hockey team's home ground. Some of the biggest ice hockey games in Denmark have been played here in Herning, and we look forward to building on that tradition, he adds.
Partner Georg Sørensen, managing director of MCH A/S, votes in.
- We are very much looking forward to a reunion with ice hockey in the Jyske Bank Boxen. The World Championship in 2018 was a very special experience. We thank you for the trust that MCH has been shown by the Danish Ice Hockey Union and the IIHF, and we will make an effort to once again create a festive setting. We look forward to welcoming the participating nations and their many fans in 2025.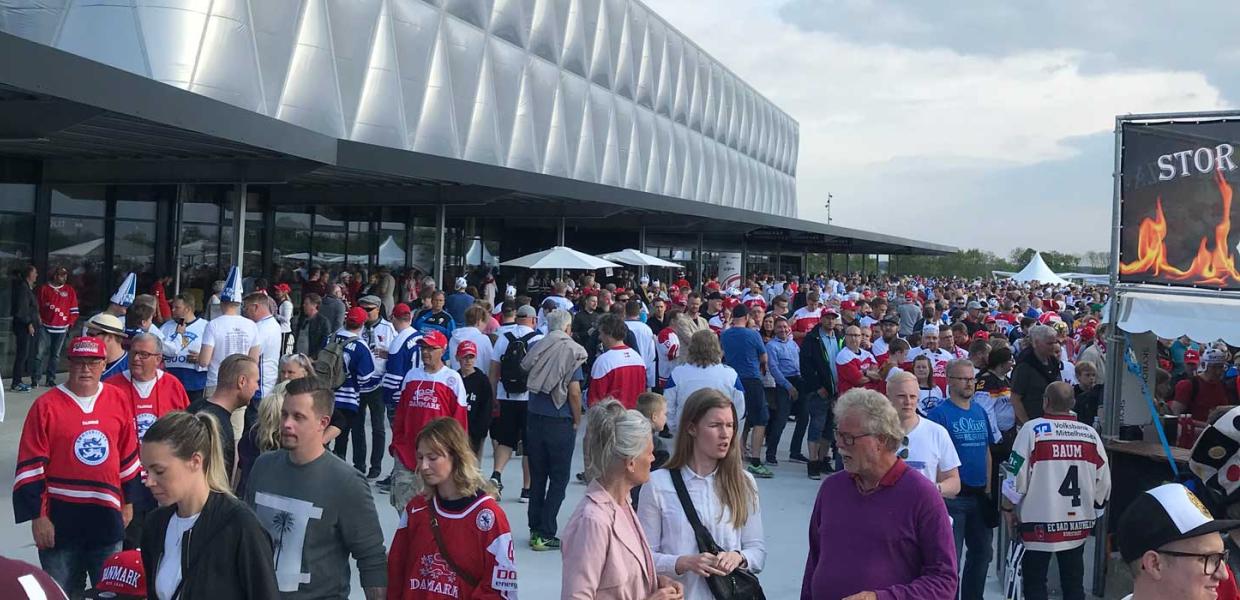 Photo:Jannie Nyegaard
Folk festival and legacy
In the Danish Ice Hockey Union, director Ulrik Larsen and chairman Henrik Bach Nielsen look forward to another strong collaboration between the parties.
- I experienced the folk festival in Herning's streets and alleys up close back in 2018. Because the city is so relatively small compared to other normal host cities, the atmosphere and togetherness became very special during the three weeks when most of the world was visiting. The sun was shining, world-class ice hockey was being played and people were having a good time. We look forward to experiencing that again, and we are sure that Herning is ready to take on the task, says the director of the Danish Ice Hockey Union, Ulrik Larsen.
The WC in 2018 gave Danish ice hockey a huge boost. Large parts of the profits from the WC 2018 have gone back to investments in the individual clubs and have also provided advice for investments in organization, recruitment, and better conditions for, for example, the women's national team.
- There is a lot of talk about "legacy" after big events, and the World Cup 2018 has created it by giving back to the grassroots at the same time that we have volunteers and fans who still talk about the three weeks with great joy in their voices. People have long since volunteered again, and that says everything about the joy there was over the event. The planning starts already now, says Henrik Bach Nielsen.