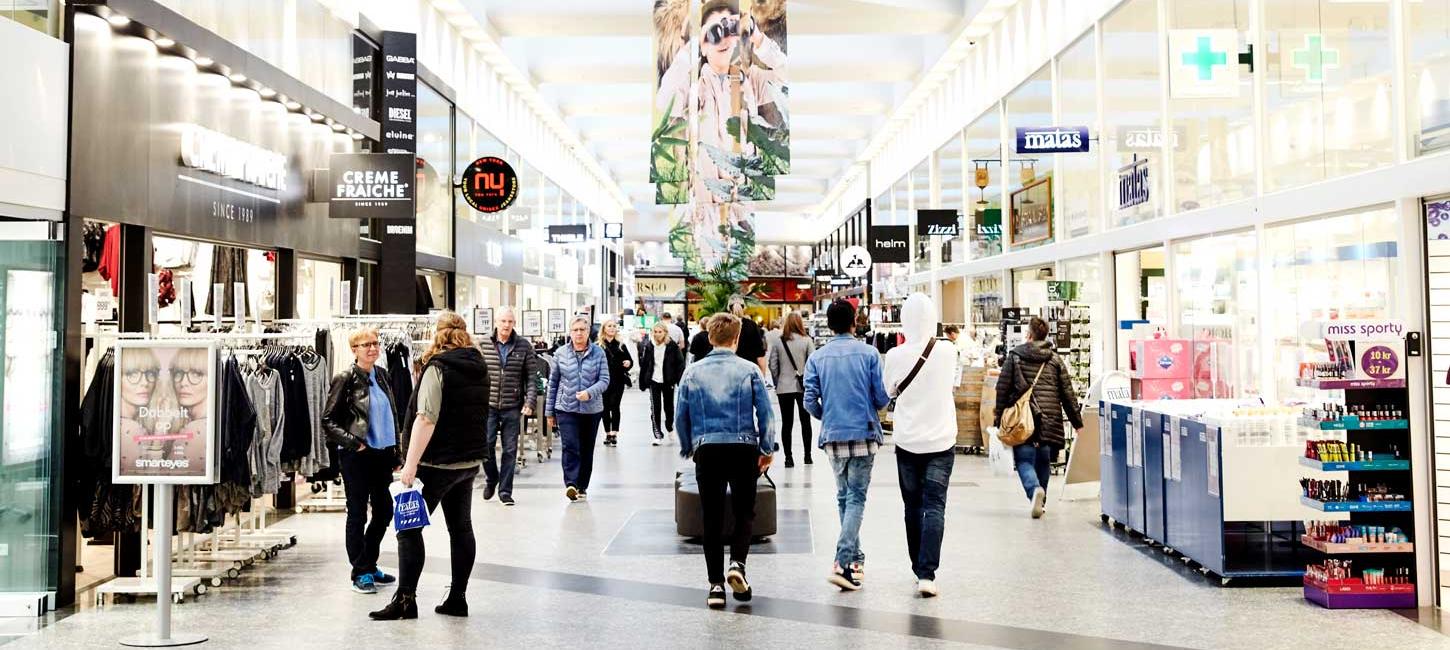 Shopping
When you get the urge to hit the shops, Herning and Ikast-Brande have everything you need. The dedicated city associations in the area plan events on an ongoing basis, such as concerts and Black Friday, where you can find many great offers and make your shopping experience even better.
There are many wonderful shops with great service in Herning and Ikast-Brande. You'll find a wide selection of shoes, clothing, hairdressers, health products, interior, jewelry, Danish design, grocery products, toys, antiques, etc. 
Parking in Herning and Ikast-Brande is free, you just have to follow the signs and set your parking disc.
A little taste of the many stores in our area
Shopping in the cities
Each city arranges events, to make the shopping experience more memorable. You can experience these events when there e.g. are Open by Night in the cities.
In Ikast, you can visit Strøgcentret, which is Denmark's only covered high street. Here you can find more than 35 specialty shops, free parking and activities all year round. Strøgcentret is decorated with glass mosaics and is named after the winds from the four corners of the world.
Shop until you drop in Brande's exciting, new speciality shops. The city square and its streets have been beautifully restored and you will see fantastic murals and street art as you wander around, which really gives the city a unique gallery atmosphere.
In the area around Østergade, Bredgade and Fonnesbechsgade in the centre of Herning, you'll find a wide selection in the more than 150 stores and exciting speciality shops.
Herning Centret welcomes you; with 80 shops, 10 restaurants, 2 changing rooms, 1 playroom, 1305 free parking spaces, and 100% free Wi-Fi. At the centre, you can shop regardless of the unpredictable Danish weather.
Located centrally on Herning high street, the library offers a buzzing atmosphere and a well-brewed cup of coffee.
Grab your laptop and work at the library in inspiring and award-winning surroundings with a quiet area and the possibility to work in groups.
Immerse yourself in a good book or magazine, as you watch the people buzzing around. The building was only recently transformed from a warehouse into a modern meeting place in the city centre. It holds lectures and events on an ongoing basis.