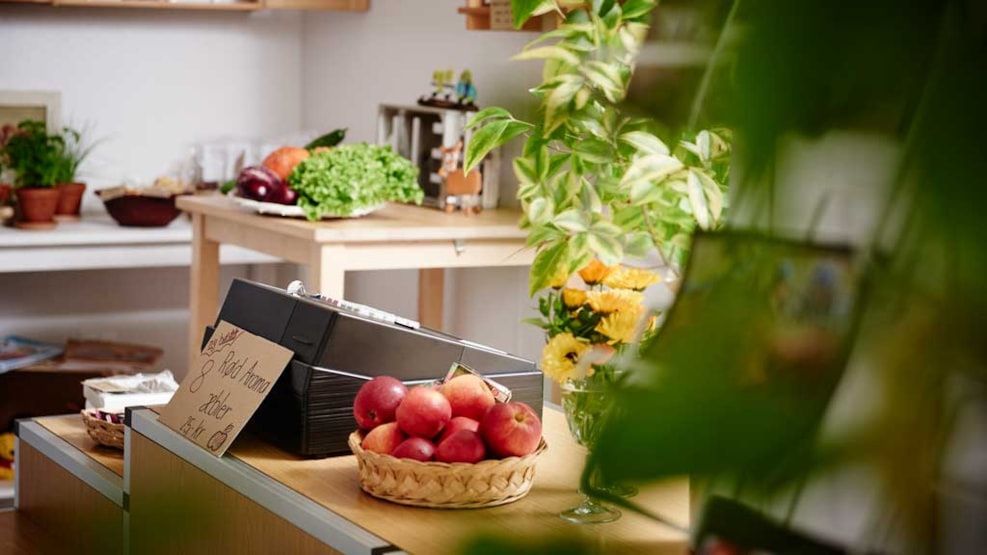 Gyvelborg Øko-camping & Gårdbutik (Gyvelborg organic camping and farm shop)
At Gyvelborg organic camping and farm shop they have opened a farm shop with organic and sustainable quality products from their own production and other local manufacturers.
Organic quality products
They offer quality meet from their own jerseys, delicious cheeses, jersey ice cream and other products useful for breakfast, lunch or dinner. They offer products in season. At summer you can find fresh vegetables and at spring you can find homemade lemonade and marmalade. 
Gyvelborg farm shop is definitely worth a visit.