Cafes and restaurants
In Herning and Ikast-Brande, you'll find a great selection of restaurants for every taste. Whether you are going out for brunch, lunch or dinner; whether you like Italian, traditional Danish food, Vietnamese, a buffet or something completely different; there are plenty of options.
From street food to modern gastronomy
There are lots of places to go to have a food experience in Herning and Ikast-Brande. From cosy cafes and bistro food to Southern European restaurants and modern food concepts.
There are so many good restaurants here. Find inspiration and get an overview of our great restaurant guide here.
Passion for good produce
Visit our local restaurants and enjoy a great meal. It is a good idea to book your table in advance, so you are sure they have room for you.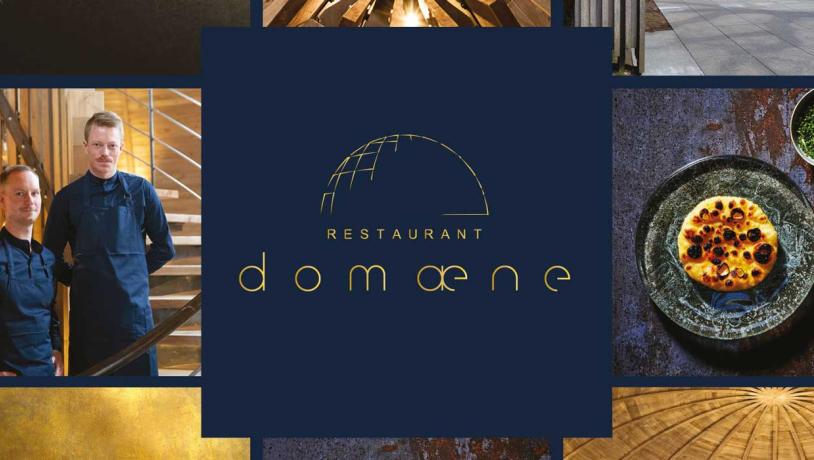 Photo:Restaurant domæne
Sublime taste in a modern, Nordic, aesthetic universe
When you step inside the dome, you will experience an elegant and sophisticated universe with a focus on taste and quality. The concept is two large menus serving small, elegant dishes prepared by hand-picked chefs from Michelin restaurants. Good ingredients and good craftsmanship are in focus, but with room for both humor and personality, so you as a guest can relax and enjoy the whole.
Classic bistro kitchen
At Brdr. Price in the square in Herning, the focus is on the classic bistro kitchen. Even though the word 'bistro' is French, most of the produce on the menu is from producers in the central or Western part of Jutland. Cheese, vegetables, beef and game from Klosterheden. The best products are produced by people who pride themselves on their craftsmanship and commitment to quality.
A real steakhouse
There is something about Herning and steaks. The oldest and most traditional steakhouse is A Hereford Beefstouw in Lund. On the open grill is the juiciest beef of the very highest quality.
Modern brasserie style
With a special focus on taste, Smagshuset in Brande serves seasonal, home-cooked food in a modern brasserie style. The restaurant's products are handpicked and delivered from biodynamic farmers.
Brunch
Who doesn't love a delicious, well-prepared breakfast or brunch with all the trimmings?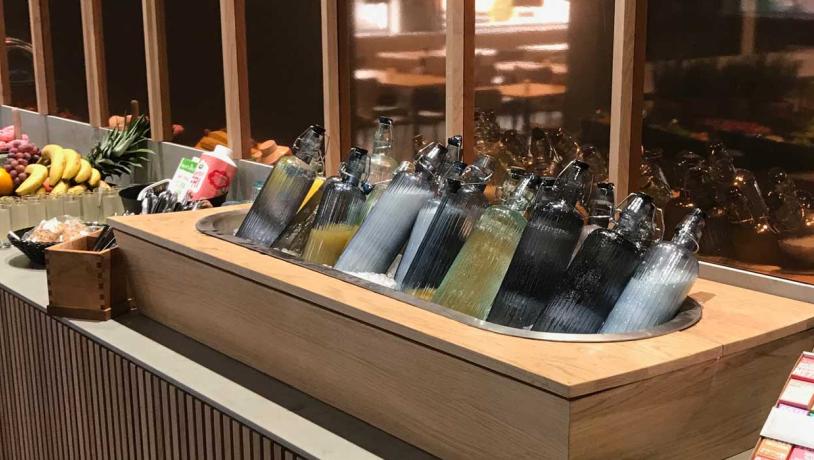 Photo:Jannie Nyegaard
Pancakes, fresh breakfast buns, eggs, bacon, fresh fruit, cold orange juice and coffee. There is nothing better than a good brunch with the entire family on a Saturday or Sunday, in order to extend the morning. Or why not spend some quality time brunching with your friends or partner.
Brunch is served in several restaurants and cafes in Herning and Ikast-Brande. Whether you want a large brunch or more of a brunch buffet, there are plenty of options to choose from. Find the best brunch in one of our featured restaurants and cafes.
Kid-friendly restaurants
When you are taking the kids out for dinner, it makes such a difference if there is a playroom or they are given some crayons to keep them occupied while the food is prepared. Below are 3 kid-friendly restaurants:
Most cafes and restaurants in Herning, Ikast and Brande have highchairs and baby-changing rooms.
Craftsmanship in a modern kitchen
At Skarrildhus Sinatur Hotel, south-west of Herning, they take nature very seriously. The whole team from the cleaners right up to the manager, agrees that nature is what binds us together. It is this care of and joy from nature that is central to the hotel's values.
Photo:Skarrildhus Sinatur Hotel & Konference
Anne Cathrine is the head chef and she is responsible for bringing these values and strategies to life. Together with the kitchen staff, she works her magic with local produce to get the most out of every last piece. Because, of course, local produce is expensive. The irony is that an organic chicken that was raised just around the corner costs more than one which was flown in from a producer across the world. That is why Anne Cathrine and her team work so hard to get the most out of their local produce.
- We cook with both feet on the ground, but also in a modern way, and everything is homemade. We pickle, store and ferment, so that we really make the most of the produce, Anne Cathrine Christensen, chef, Sinatur Hotel Skarrildhus.
It is all about craftsmanship. From the craftsmanship of the farmer who grows the produce, to the craftsmanship of the chef who makes the most out of the produce, right down to the craftsmanship of the waiter who makes sure that every guest learns more about the food itself. It is important to Skarrildhus that they have a unique profile, and it is this uniqueness that often attracts guests with similar values to them. But this focus on nature and sustainability is not just a branding exercise. Not by any means. It is only when you truly have a passion for working with nature and sustainability in your heart, that it becomes a value you can actually live by.
#visitherning
Share your dinner experience with the world