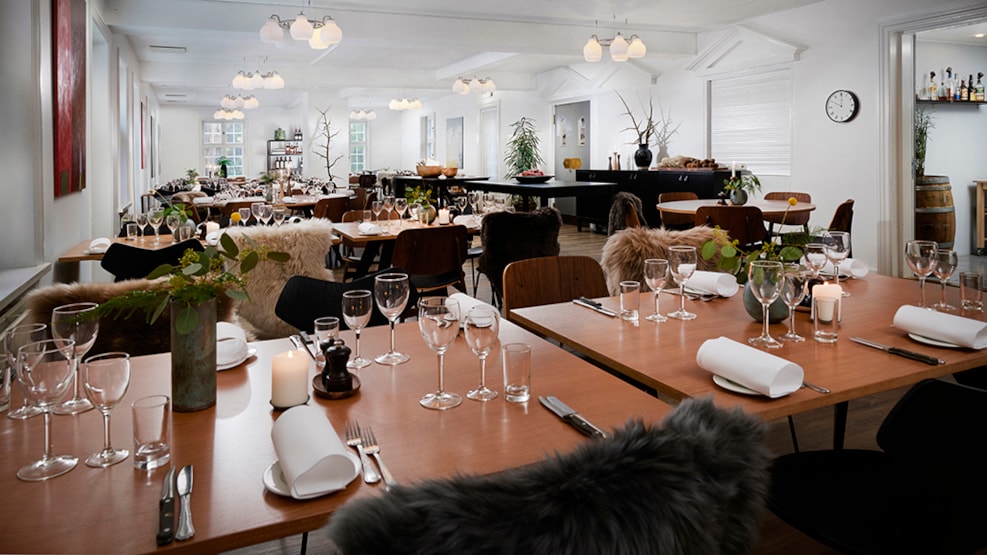 Skarrildhus Sinatur Hotel & Konference - Restaurant
A restaurant that is definitely worth a visit is the restaurant at Skarrildhus. The menu is composed with great care and on the premises of nature, which means that we e.g. only use fruits and vegetables that are in season and we have a penchant for local produce.
We are closely connected to the food and the surrounding nature, and for us, it is natural to know where the raw materials come from and what makes them something special.
We have the Organic Food Label in Silver and we use organic products whenever we can. At Skarrildhus you get delicious gastronomy and rustic cosiness in a beautiful, historic setting.
Certifications:
B-Corp
The Organic Cuisine Label Silver
Green Key
The Nordic Swan Ecolabel