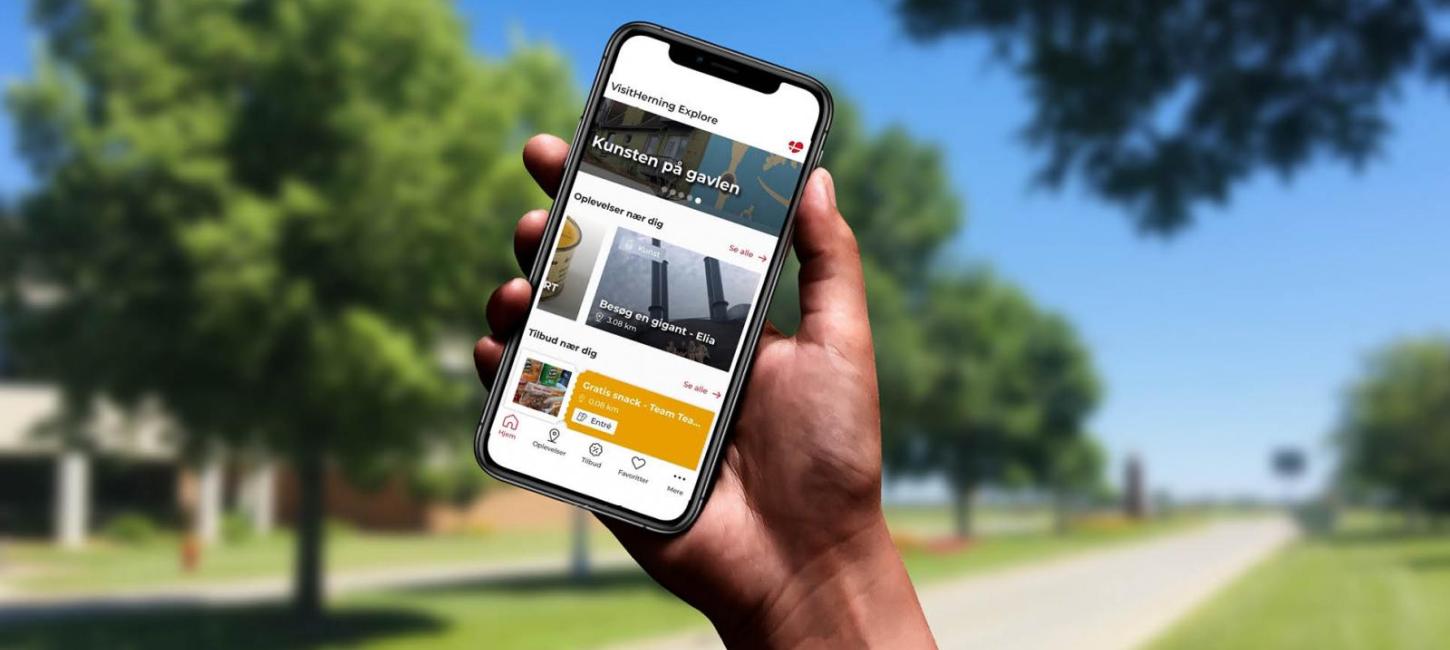 VisitHerning Explore
Try out our new app VisitHerning Explore.
Take an extra experience with you
Do you have an hour or two? Download the experience app VisitHerning Explore - then you are ready to explore the area you have landed in. The app guides you to nature, history and art experiences and good offers close to you when you visit Herning and Ikast-Brande.
Instructions for downloading the app
Android and IOS (Iphone)
To download VisitHerning's experience app VisitHerning Explore, open the link below on your phone or ipad.
Feedback
If you have any feedback to the app in the form of criticism, praise, changes or anything else, feel free to contact us at mail@visitherning.com, thank you.
Your phone opens the app in the App Store or Google Play.
You can also go to your app store and search for the experience app yourself by typing VisitHerning Explore.