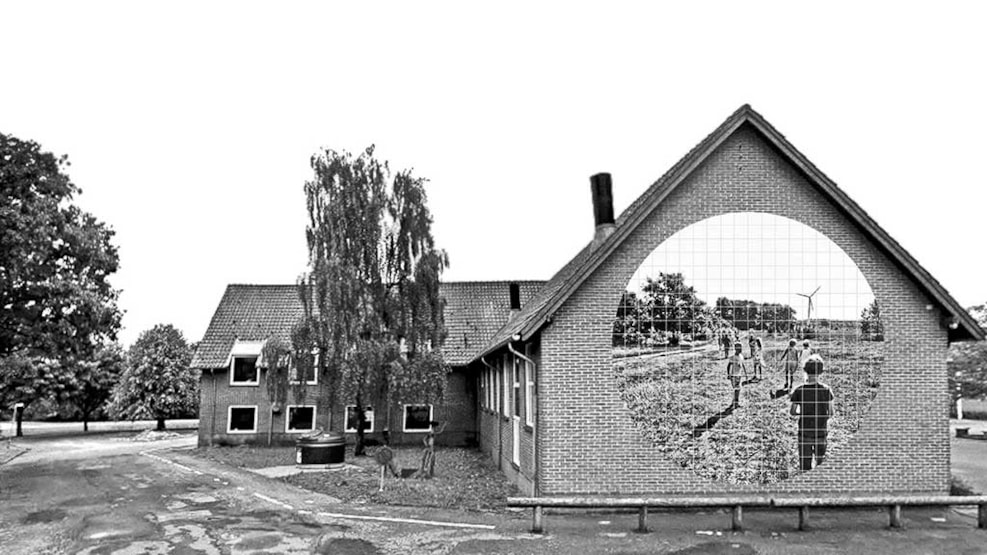 Verdensmål 7 - Skarrild
Global Goal 7: Sustainable energy.
Artist: Pere Bargalló Bozzo.
The piece is a photograph in a circle with a diameter of 4 metres, which is located at the school in Skarrild-Karstoft. The photograph is printed (in a handmade and sustainable way) on a ceramic support consisting of 340 tiles of 20 x 20 cm each. Which gives it durability and strength.
The three concepts, photography (the art form), clean and affordable energy for all (the goal) and the city. Relates as follows:
The original photograph was taken with school children and teachers from the small school in the Skarrild-Karstoft community in the lead role. It is the people at this school who have determined the location of the picture (near the school) and which elements, values ​​and main characters appear in it (which include childhood, the natural and rural environment, a windmill, freedom, a future with solidarity etc.).