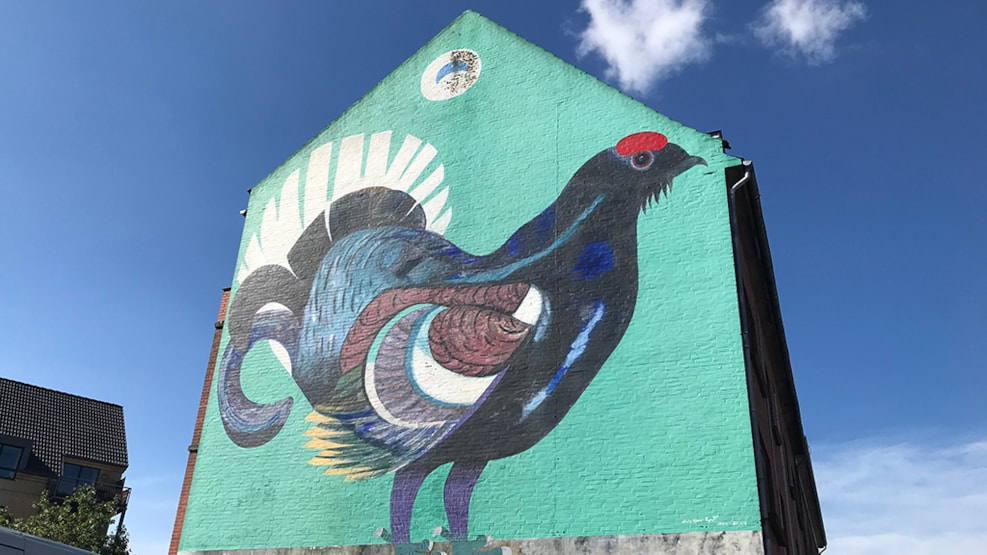 Urkokken, 1984/2004
The gable painting "Urkokken" is made by Niels Ejnar Rust in 1984 and renovated in 2004. The art work shows the town arms of Brande. 
Before the artist started painting, he visited the natural resort Harrild Hede, to find inspiration for the perfect sorroundings for the black grouse. 
Niels Ejnar Rust is mostly known for his gable- and wall decorations in Brande and Odense, and through the years i worked with many different forms of expression.