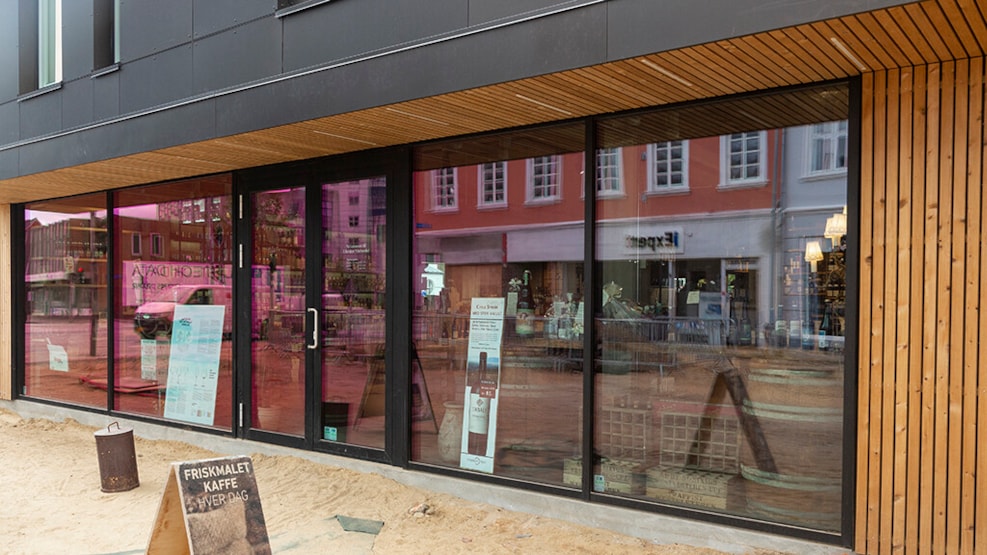 Uhrskov Vinhandel (Wine shop)
Uhrskov Vinhandel (wine-shop) is a 4th generation store situated at the same address since 1912. We are dedicated and passionate about wine and you will meet us in an exciting store with a wide selection of quality products within wine, spirits and specialitues and much more. Service with a smile. 
Family business through 4 generations
Since our origin as a grocery shop in 1895, we at Uhrskov Vinhandel have been a family run store which today is carried on in 4th generation by the brothers  Anders & Kristian Uhrskov. Through all generations, the store has had its address at Bredgade in the heart of Herning and since the shift from grocery shop to wine shop back in 1958, Uhrskov Vinhandel has established it self as a good and solid supplier for quality-conscious consumers and business customers. 
The same foundation
Throughout the years, Uhrskov Vinhandel has doggedly held on to the foundation and basis we are made from. Uhrskov Vinhandel is founded on visions, will and is driven by professional joy and passion. Good quality and good products are part of the significant preconditions in our selection of products. We specifically pick producers which are internationally recognised which is why we can offer a large selection of wine, spirits, beer, delicacies and much more at prices for everyone.