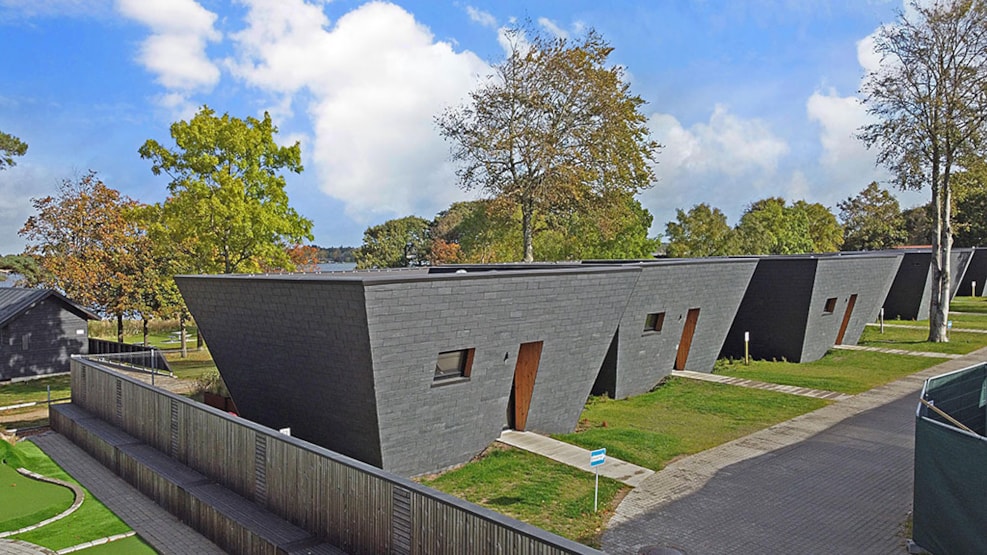 Sunds SøCamp
Located lakeside to Lake Sunds, there are 18 luxury Hotel Hytter (cabins).
Hotel
The cabins are made of CO2-friendly natural materials, for your comfort and your well-being.
The first row of waterfront cabins allow you to wake up to the view of central Jutland's largest lake directly from your headboard. The cabins are located within 100 meters of Restaurant Søgaarden.
The cabins are 45 square meters including a large terrace. They are furnished with comfortable hotel standard double beds. Up to 2 extra beds are possible in each cabin, however, at an additional cost. Each cabin has its own bathroom and a small kitchen that allows for the preparation of light meals.