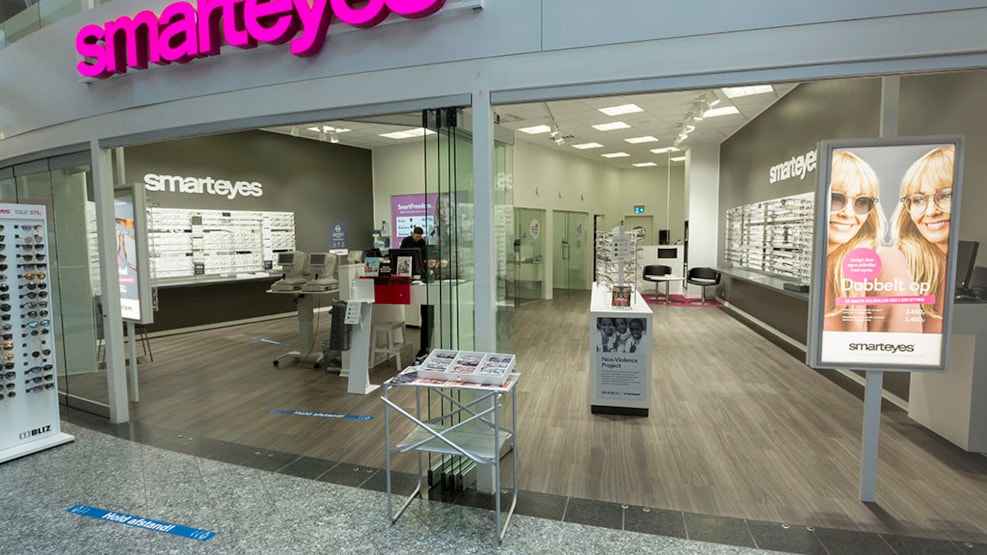 Smarteyes (herningCentret)
Smarteyes is a chain of opticians located in herningCentret with a simple concept and a large selection of designer glasses for favourable prices. 
At Smarteyes in Herning we think it should be fun and simple to buy glasses. You will find a large selection of glasses designed by our own Scandinavian designers in the store. You will get fixed prices at spectacle glasses regardless of your strength and all our glasses includes anti-reflection treatment, hardening and light, thin glasses. 
Our skilled staff is always ready to help and advise you based on your needs, no matter whether you need glasses, lenses or sun glasses. 
New collections are arriving all the time and you will always get a free selection of any frame in the store, so you can find your favourite frame without worrying about price. 
Book your eye test online at https://www.smarteyes.dk/bestil-synsproeve-onlineeller or visit the store. We look forward to welcoming you.