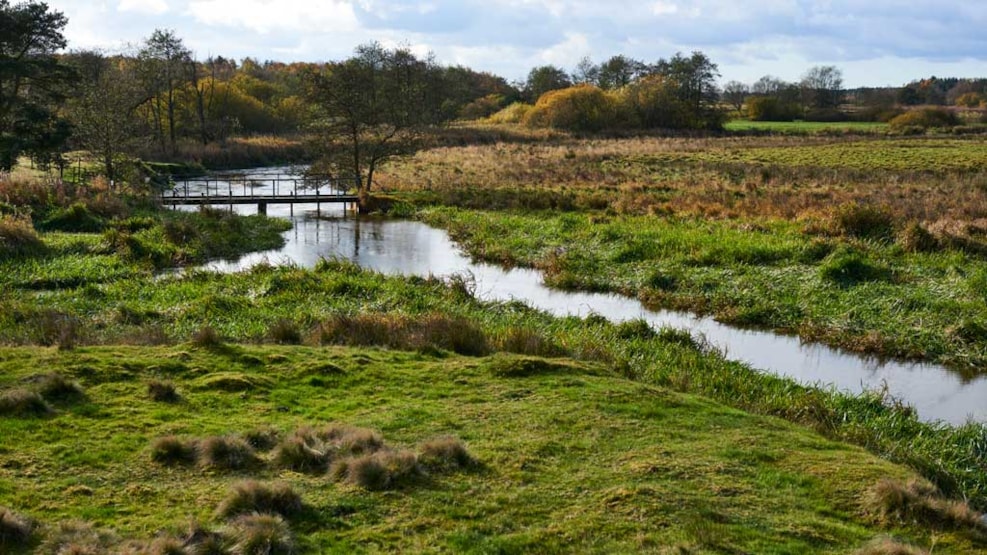 Skjern Å (Skjern River)
The area around Skjern River offers amazing nature and great experiences for the whole family. There are good opportunities for hiking, biking and horse riding as well go canoeing.  
Skjern River has the most watery river in Denmark. Together with the moors, Skjern Å offers a rich animal- and plant life, where most of the types are rare and threaten.   
The Skjern River System is well-known for its fine fishing waters. Chances of catching trout, grayling, seatrout, pike, perch, bream, dace and roach are very good and if you are lucky - even an occasional salmon. Skjern Å lies in beautiful natural scenery and is characterized by its many bends and curves.

Skjern River can be found near Brande, Arnborg, Skarrild and Sdr. Felding, where wonderful spots near the river are accessible.
Visit Riverfisher.com and get more information about fishing in Skjern Å.