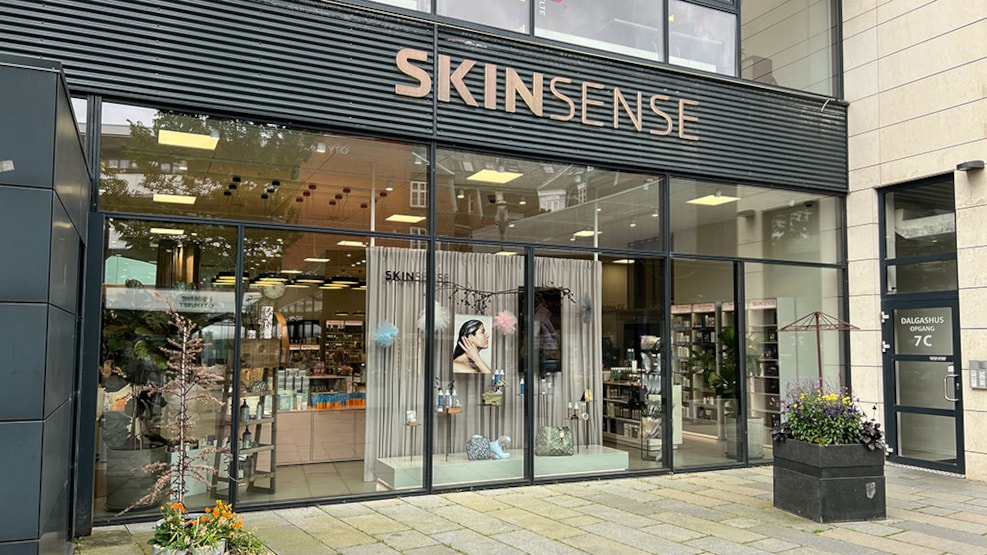 SkinSense (Herning City)
In Herning is a universe dedicated to skincare. The concept has been developed by dermatologists with a profound understanding of skin as the starting point. 
SkinSense is a shop as well as a beauty salon and a web shop. In the shop you will get guidance by professionally trained staff, who will find skincare products that works for you and your skin. In the clinic you will get cosmetic treatments that fits you needs with a visible, beautiful result. 
The founders of SkinSense are the two dermatologist in skin disorders, ph. d. Morten Østerballe and Kristian Otkjær.
SkinSense has developed the most advanced skin analysis of the market based on our knowledge as dermatologists as well as through the use of advanced dermatological scientific equipment. We recommend to get a SkinSense skin analysis to get a more accurate skincare that fits you and your skin's needs. 
Visit SkinSense and feel the difference we can do for you and your skin: We will give you the most beautiful and healthy edition of exactly your skin.