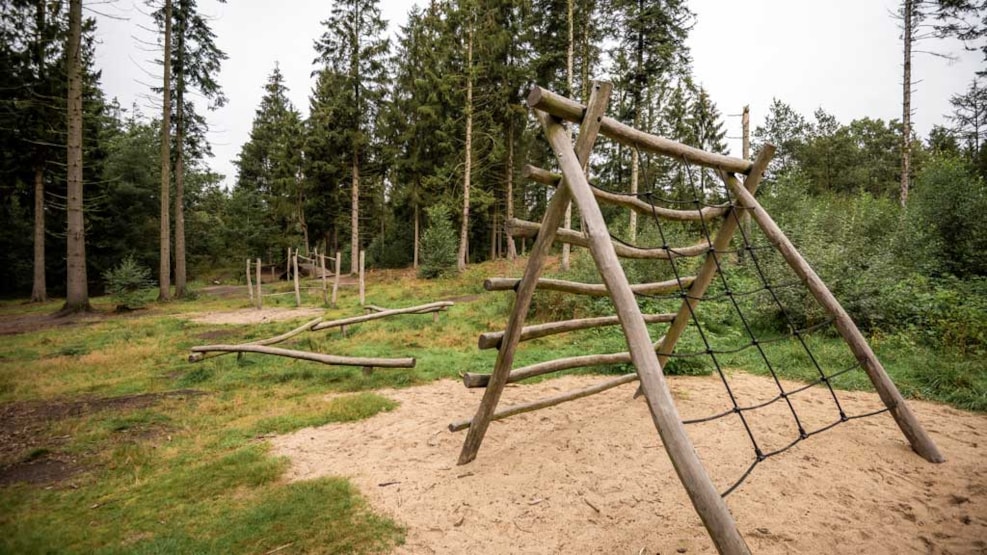 Skelhøje Plantation
Skelhøj Plantation is located south east of Ikast. Here, you find attractive running and hiking paths in the woods, making it an ideal place for spending quality time with your family. By the plantation, you also find an off-leash dog park, where your best friend can run around without leash.
The plantation is very attractive for running and walking, and "Ikast Athletics & Motion" has marked four different runs around the area.
Do you have your children with you on the hike, you have the rich opportunities for exploring nature and getting to know it, and lot´s of fun is awaiting you on the very nice natural playground with obstacle course.
At the table and bench area you can enjoy your lunch in the beautiful scenery.
Are you interested in mountain bike sports, you will find a great route through the woods. In addition, at Skelhøj Plantage you will find a fenced dog forest where you can let your best friend run freely.
Come and have a few hours of great fun!