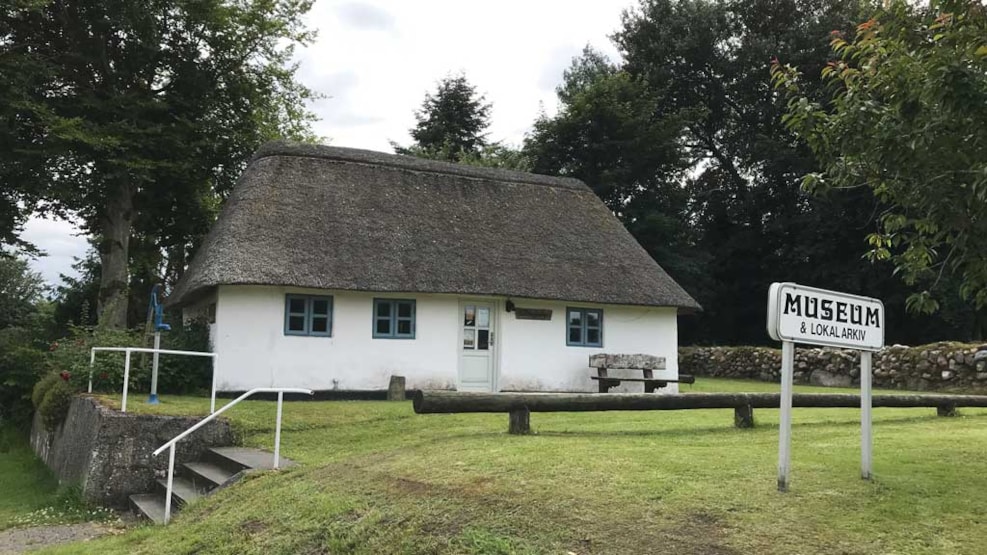 Skarrild - Karstoft Museum og Lokalarkiv
The museum is 18km southwest from Herning and has a memorial room, which describes the events, when an English bomb airplane was shot down the night of the 27th of August 1944.
About Kirkely
The Skarrild-Karstoft Museum and Local Archives are located in the small house Kirkely on Hovedgaden.
Kirkely was built in 1844/-45, reportedly by Pastor Christiansen.
Inside the low but cozy rooms, one of them is set up as a memorial room for 7 Allied airmen who were shot down in their Lancaster bomber on 27 August 1944. The 7 crew members who died are buried in the cemetery. The museum also has a collection of local historical documents.
Genealogical research and archive work
A whole chapter by itself is what the archive manager, Verner Nørgaard Andersen (1930-2006), had registered in his computer system over the years. It concerns a genealogy register of around 13,000 names of people from Skarrild and the surrounding area.
Opening hours: Sunday from 14.00 to 16.00, or by appointment.
Closed December 20 to January 31.
For visits outside opening hours, please call 97196364 / 96996603.
For further information:
www.skarrild.dk