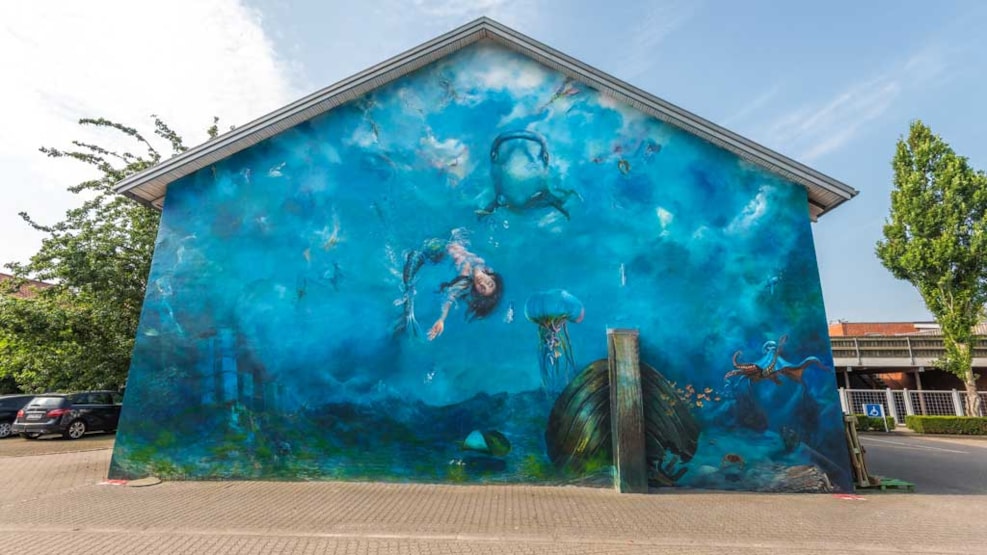 Sirenens Svanesang, 2018
The increasing plastic-pollution of the oceans is the theme of this gable painting from 2018. Is was created by the Polish street artist Gregor Wosik and collaboration with his partner, Marion Ruthardt. 
You stand in the bottom of the sea looking at the sun above. On the side you see a lost viking ship and a mermaid wrapped in a fishing net. The big jellyfish was added to the painting after the artists' trip the the west coast of Denmark.