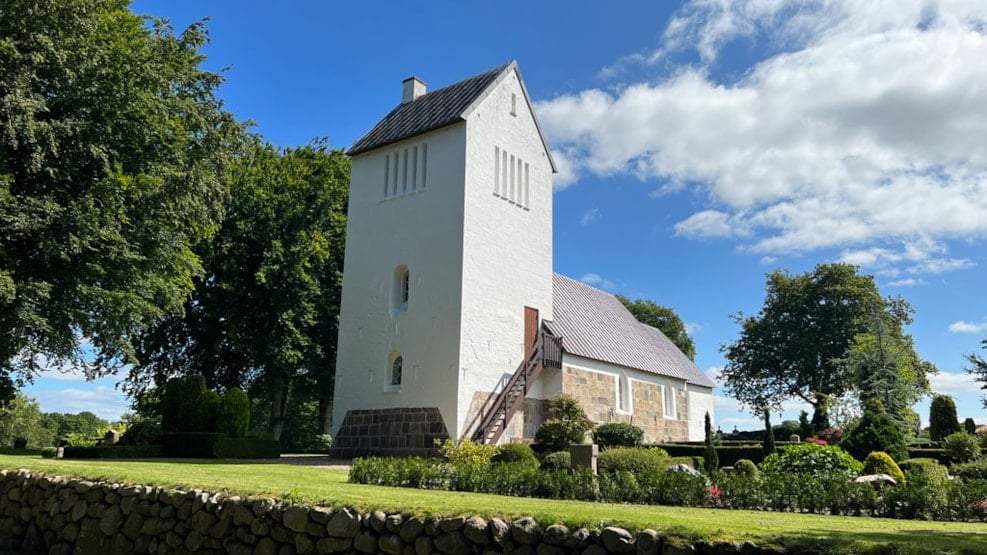 Sinding Kirke (Sinding Church)
Sinding church is dedicated to Saint Mikael. The churches oldest part is the chancel and nave which are from approx. year 1200. 
The bottom part of the late medieval tower has been preserved. The top part of the tower was destroyed in 1720, but in 1966 it was replaced with a new one. The church porch was built in 1850. In the naves southern wall a Romanesque lintel with figure carvings can be seen. 
At the cemetery there is decorated a lapidary for old gravestones. That made room for an idyllic spot in the form of a large heather bed in the cemetery's northern end.