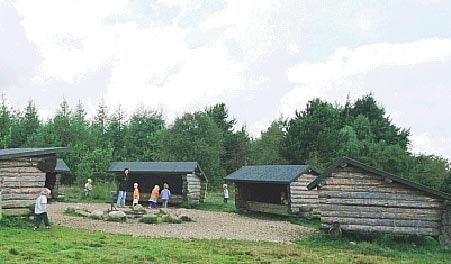 Shelters in Gudumkær Plantation
Gudumkjær plantation is located between Gjellerup and Sunds.
The local cycle route no. 93, runs through the plantation. By following the cycle route and the signage, you will find the shelter site. The shelter is placed in scenic surroundings with a view over the meadow along Storåen. At the plantation, you will find sheeps, we therefore ask you to take the animals into account.

The plantation can besides be entered from Gudumkjærvej and the regional cycle route no. 21 between Viborg and Herning, Alhedestien.
Book the shelter at Gudumkjær plantation here
Should you have any problems or questions regarding booking a shelter, please contact Herning Kommune, Natur og Grønne Områder.
Phone: +45 2096 2274
Email: ngoeh@herning.dk