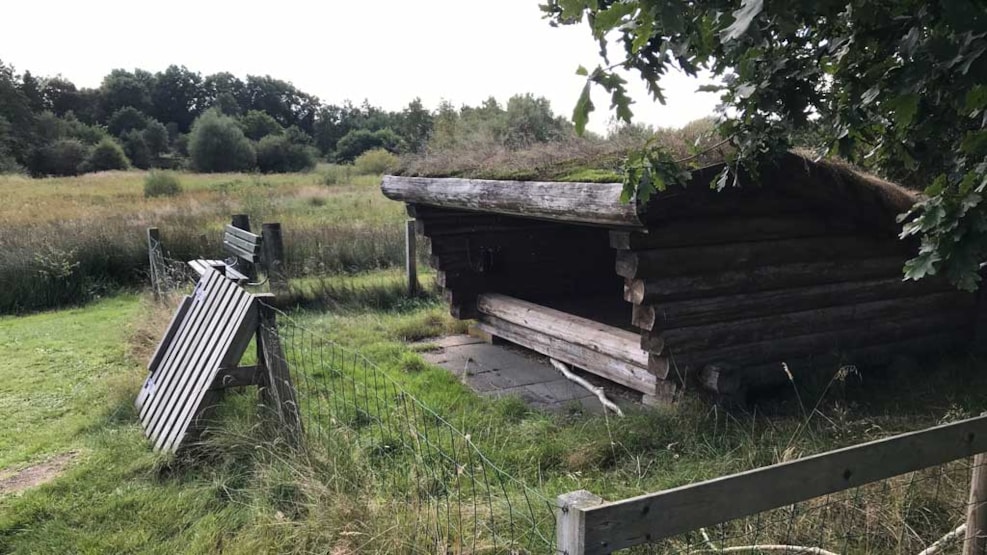 Shelter at Arnborg Hjemstavnshus
Everyone is welcome to use the shelter at Arnborg Hjemstavnshus. The shelter can be booked in advance.
Shelter:
On the site there are shelters you can use
The place is intended for accommodation for one, maximum two days.
Up to 3 people can sleep in the shelter.
A reservation is valid from kl. 14:00 on the day of arrival and until the next day no later than 14.00.
If a reserved shelter has not been taken into use, no later than 18.00, the reservation lapses, after which the shelter can be used freely according to the first-come, first-served principle.
Whether you have reserved a place or not, show consideration and welcome other guests. 
Check for yourself the reservation status at this shelter site. Send an SMS to 1919 with the text 'HER BOOK' followed by the number on the shelter, 252. Alternatively, you can scan the mobile bar code on the sign on the shelter. You will then receive an SMS where you can see if it is available.
Book here: https://selvbetjening.info/ngo/book.php?id=25 
The toilet is closed for the winter from 1 November to 1 April.
Water post is located on the north side of the house.
Fishing is allowed freely along the river bank's river bank, approx. 50 meters, with a valid fishing license.
For users of the campfire site
We hope you enjoy your stay at the picnic area and you are welcome to light a fire for barbecue and fun. As wood costs, Hjemstavnshuset will be happy if you want to contribute DKK 10-20, which can be paid with mobile pay to 2175 2805 to Marie Hofman Hansen.
If any problems accur or if you have questions about your booking, you can contact Herning Municipality, Nature and Green Areas.
Phone: +45 9628 8141 / +45 9628 8147
Email: parkognatur@herning.dk