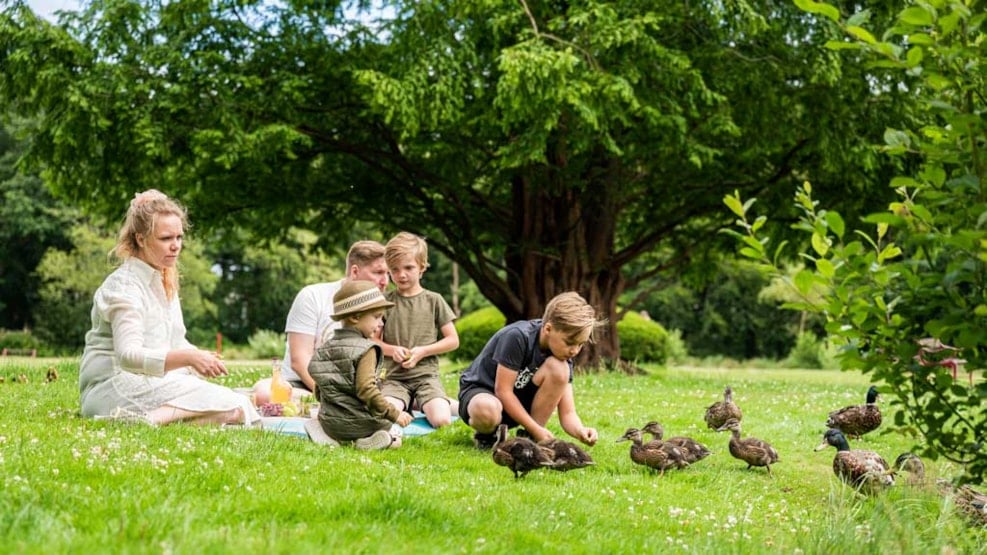 Sdr. Anlæg og Knudmosen (Park)
The southern park in the middle of Herning is drawn by Enrico Dalgas and instituted by the Hede Company (Hedeselskabet) in 1896. It is one of the city's oldest installations and appears in big parts of the original plan.
The area is interesting as a culture historic example of the thoughts of reining the nature. Today the big trees create a frame around culture arrangements and are extensively used for recreational purposes. The southern park is a good starting point for a hike in the nature area Knudmosen. 

The children's book "Godt at se dig igen gamle Jas" ("good to see you again old pal")
A children story has been written to the park: "Godt at se dig igen gamle Jas". The book is about 5 trolls, 2 water rats, 1 water hose, and owls in the marsh, the wolf in disguise, the marsh wife and a nice rook. When you combine some of the names it spells the name: Enrico Mylius Dalgas. There is a map in the book, so you can walk around where the stories take place. Choose a character and get a nice experience where you can run, walk around the park.

Herning Municipality has cut down some trees that had illnesses, further they have carved some of the characters into wooden figures. They are placed so you can easily see them on your walk around the park. It is the troll mother with her ommelommereb (rope), one of the owls and the wolf in disguise. The story is written by the children's author Charlotte Lindbjerg, drawn by Miro bruna and the characters in the wood are sculptured by Stig Poulsen.

Follow on Facebook: Mosekonen og de andres forlag. To buy the book, contact the publisher: mosekonenogdeandre@outlook.dk or Charlotte Lindbjerg at +45 61 65 67 82.