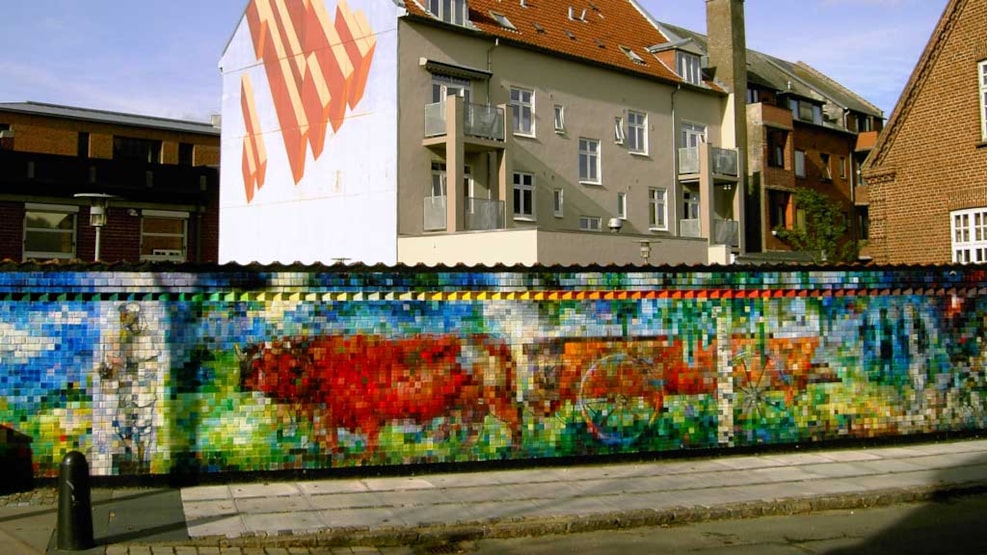 Sagnet om Brande Kirke, 1985/1999
This gable painting is made by Finn Birkelund in 1985. The painting is based on the myth of the church in Brande. 
An old myth says that workmen started building a church in Overgaard. But every night the walls were torn down. One night the workmen decided to watch over the construction site, and to the big surprise, they found that the damage was caused by underground creatures. The creatures told them to harness three bulls to the constructions materials and follow the bulls until they stopped. And that would be the place to build the church. The bulls stopped in Brande, where the church was built and still is placed today.