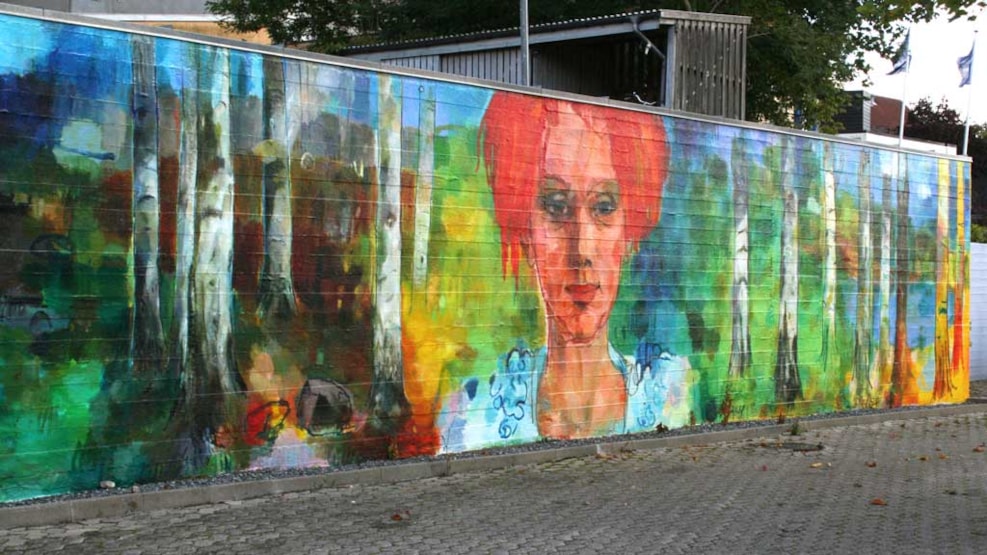 Røde Anna i Birkelund, 1985/1999
This gable painting from 2013 is a portrait of the mother of Finn Birkelund, who was called Red Anna.
The painting shows how Red Anna walks around proud and decorative trees in an amazing play of colors. This gable painting is the first big project of Gavlmaleriforeningen MUREN.