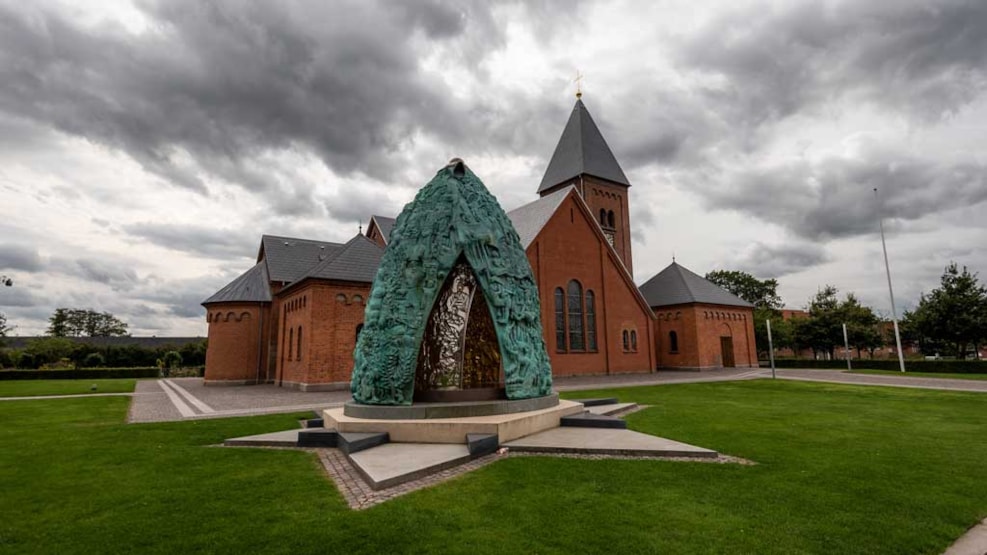 Riv dette tempel ned
In front of Ikast Church, you find a new and very impressive art installation by the known danish artist, Bjørn Nørgaard.
The sculpture was unveiled in November 2012, and caused great debate in the town, mainly because of its title: "Riv dette tempel ned", which translated to "tear down this temple". The art piece is filled with biblical scenes and messages, which is another reason for all the debates regarding the art piece. .