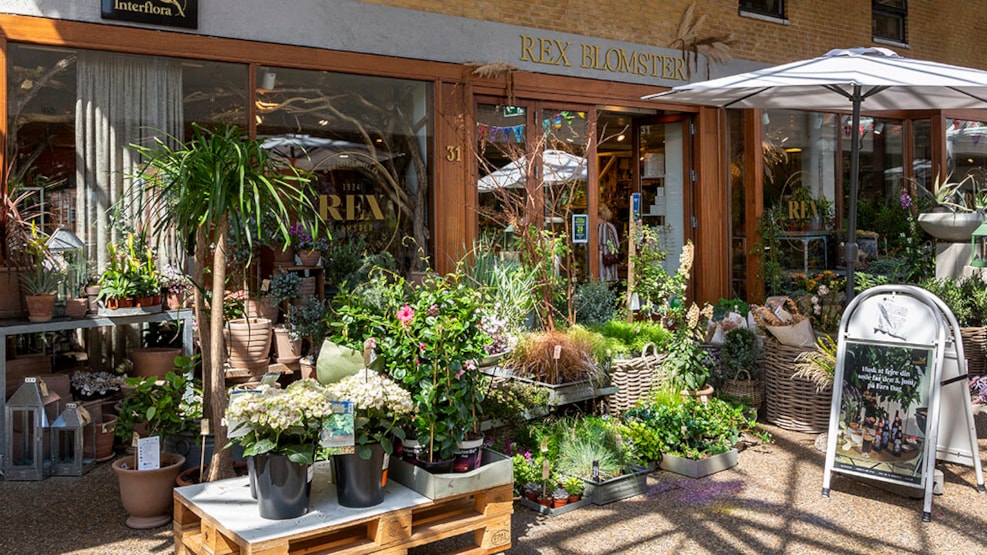 Rex Blomster (Ikast)
Flower shop with a large and special selection of flowers, forever-bouquets, arts and crafts, plants and specialities. 
Visit Rex Blomster in the roofed shopping centre in Ikast where the weather is always nice. 
We at Rex Blomster are ready to deliver a personal service including guidance in the trends of time. You can get guidance in the dealing with the flowers, how to put flowers together or the right hamper for the hostess gift. 
We have a large selection of cut flowers and dried flowers which is the big trend of time as well as plants for indoor use as well as specialities.