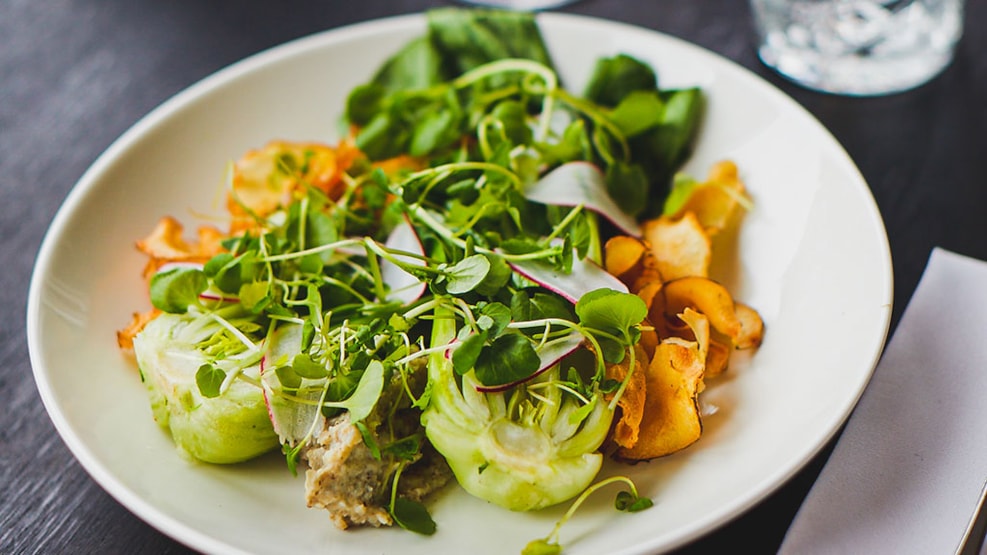 Green Experience
Restaurant Urfuglen
Make yourself comfortable in the cozy restaurant Urfuglen and enjoy a good dinner.
Restaurant Urfuglen is named after Brande's landmark since 1942, namely the Urfuglen, which adorns both the municipal coat of arms and well covers in the city.
The cozy restaurant serves modern and inspiring food, which is both a feast for the eyes and the palate. Emphasis is placed on ecology, quality, Danish, and local raw materials. The menu changes with the season, as we strive to provide the best possible taste experience and composition, where the quality of the ingredients is top-notch and with as little food waste as possible.
The restaurant has The Organic Cuisine Label Silver.
Opening hours
Changes in opening hours may occur.