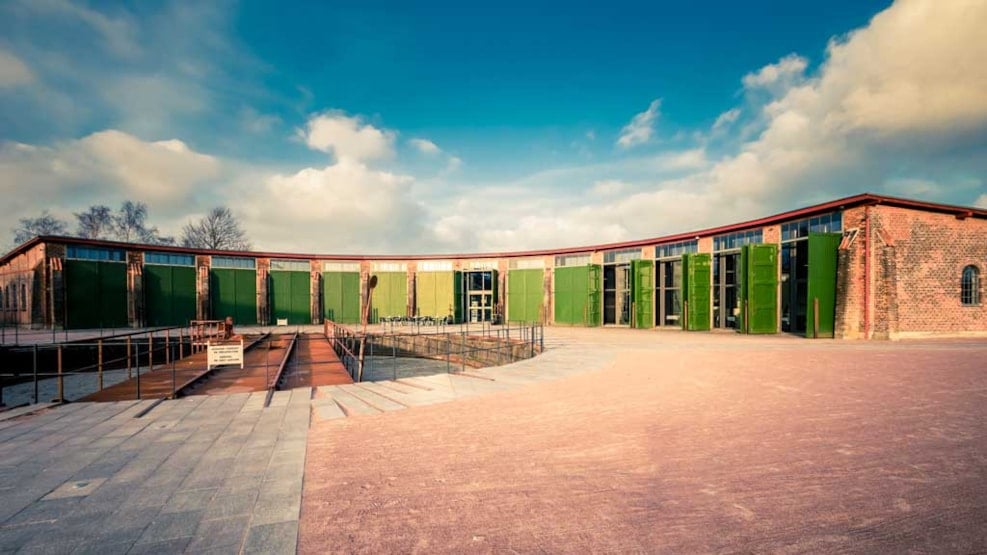 RemisenBrande
RemisenBrande is a historical monument from a vanished past full of adventure, poetry and possibilities. A rustic locomotive roundhouse (in Danish: remise) that today constitutes an incredible framework for a long line of conferences and cultural events all year round.
A Roundhouse Is Build
In 1909, the Railway Commission gave birth to the idea of leading the railway through Give, Brande and Herning. In 1912, the construction of the railway was initiated and on the 1st of January, 1914, the first trains arrived at Brande Station. Meanwhile, the construction of the roundhouse was initiated, originally built with 8 tracks, and later expanded to 14 tracks.
In the beginning of the 1940s, when the brown coal industry really got going, the roundhouse became a vibrant house full of life.
The roundhouse was in many years the home to a long line of locomotives, but from the middle of the 1950s the Danish railway company gradually reduced the use of locomotives due to the post-war period's stagnation in brown coal production. The last scheduled locomotive drove in 1969.
In 1971, the roundhouse closed, and a very exciting era in the Danish railway company and Brande's history came to an end. However, with the restoration the old roundhouse is yet again brought to life and creates the framework for a new and quite unique era in Brande's history.
The New Remisen
In September 2006, Brande's newly renovated and grant culture and conference centre, RemisenBrande, was inaugurated.
After the renovation, the rustic building has become an exciting and untraditional offer to organisers of seminars, conferences, meetings, parties, fashion events, exhibitions, concerts, and much much more.
The unique frames ooze of history and add a very special and authentic atmosphere to all kinds of events.

The wonderful place can accommodate up to 450 conference guests and 800 banquet guests. The total exhibition area is 1400 m2. Modern AV equipment is available.
To learn more about ResimisenBrande and upcoming events, click here.