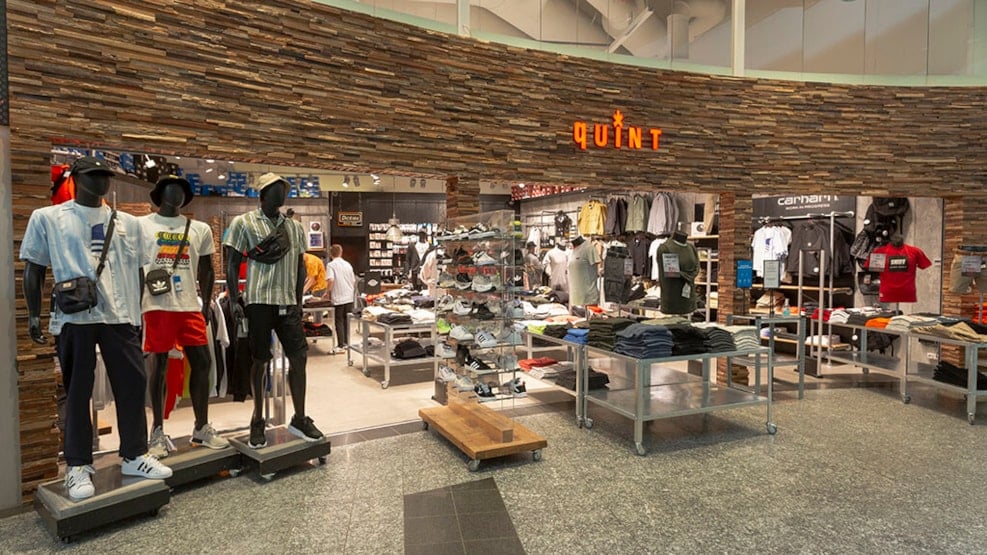 qUINT (herningCentret)
qUINT is a multi-brand store that hits the individual style.
qUINT opened its first store in 1999. The idea for the store came from the USA and the idea was to open a multi-brand store that could hit the individual style in the target group 15-30 years.
qUINT continuously strives to have the latest and most coveted brands, so that visitors can choose between the trends and trends they want, and thereby put it together to their own individual style.
We are constantly around the various fairs in the world to spot new trends and brands that are not yet present in Denmark.
Precisely this means that there are always new things on the shelves when you visit us in stores or online.