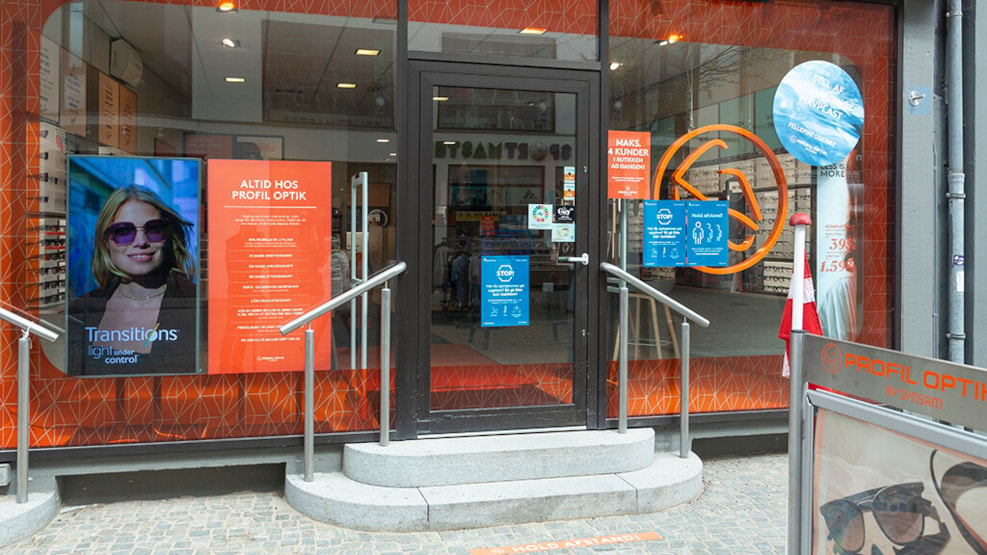 Profil Optik (Herning City)
Profil Optik is Denmark's leading optician chain. We help you find an individual solution among our wide range of quality glasses, sports glasses, sunglasses and contact lenses.
At Profil Optik in Herning we are two opticians and two consultants.
We are here to provide you with the best possible solution to uncover your lifestyle.
We sell Lindberg, Oakley, Oscar Eide, Rayban, Prada, Ørgreen, and Fleye. 
Look inside - we always have coffee on the pot.