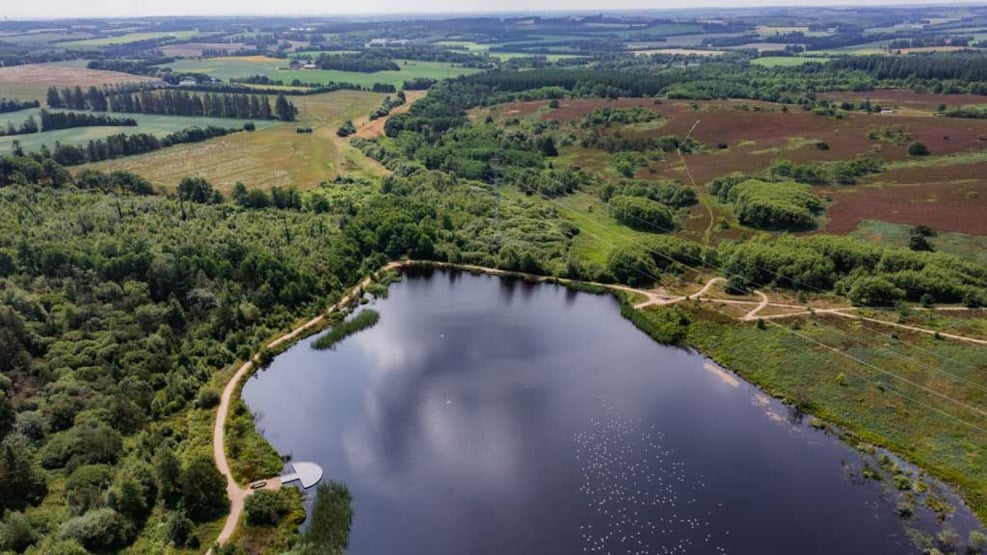 Præstbjerg Lake
Herning Municipality is the landowner of Præstbjerg Sø. There is free fishing with fishing rods from the shores of the marked stretch for institutions and schools as well as the disabled. 
Minimum size and closed seasons must be held. Undersized fish caught must be released as soon as possible. The pike is protected in April and the big pikes should as far as possible be released back into the water. 

See more information on www.fvm.dk 

Angling license is required: www.fisketegn.dk

History:
The lake is established at the end of the '60s. It is formed by utilizing the narrow river valley at this location.

Præstbjerg Bæk earlier had its course in the middle of the lake. Most of the trail is on the embankment.

In the 1990s Ringkøbing amt established a bypass flow to recreate a fish and fauna passage. This has given fish and other water creatures' access to the lake and the upper part of the Præstgård Bæk.

Fish:
The primary fish in the lake are pikes and eel.
by experimental fishing, a lot of small pikes and a few larger ones were caught.

Some amphibians breed in the lake and brook, where also the common frog lays its egg clusters in the shallow water.

It is not permitted to fish in April and big pikes must be released.