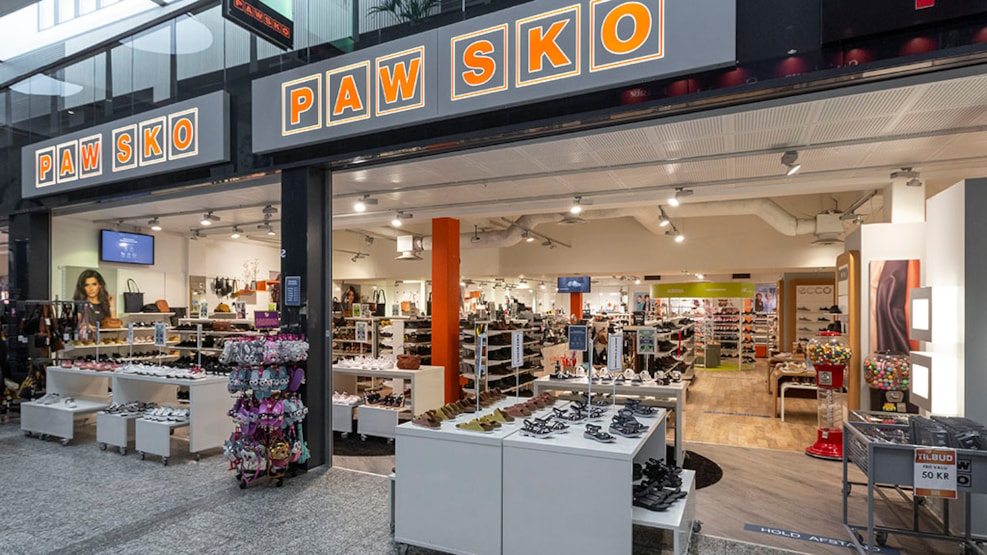 Paw Sko (herningCentret)
The areas largest selection of shoes for kids as well known brands for both men, women and young customers. 
The whole family´s shoe store. 
We have a wide selection of all the the known shoe brands at PAW SKO i herningCentret - and as the whole family´s shoe store, we have a lot of footwear in all price ranges for adults as well as kids in all ages. 
We have made much of the little ones in particular. In terms of the kids' section, we boast ourselves as the areas largest provider of shoe wear for kids - including a lot of the known brands like Superfit, Angulus, Bundgård, Adidas, Kanga Roos etc. 
We know a lot about foot wear - for all ages. This is why we are ready to guide and give advice for you about all details. The requirements for footwear for healthy children feet is actually a growing science, but we will guide you all the way. 
Good service is our trademark. And it is inborn! Good genes and tradition for always giving the supreme, is the main reason for the PAW SKO chain's success through so many years. The special PAW-spirit is something we cherish and it will never leave our store, as long as it is valued as highly by our customers. 
Welcome at PAW SKO in the child-friendly herningCentret. Denmark's best shopping centre.