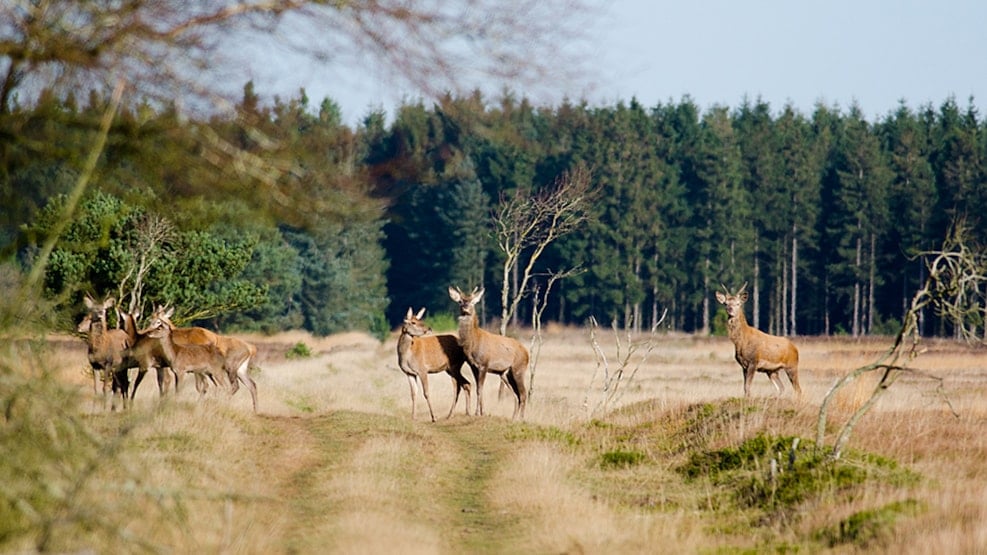 Ovstrup Hede (Ovstrup Moor)
Outside Herning you will find some of Denmark's most beautiful heathlands, "Ovstrup Hede", which is a piece of beautiful and unique nature which is home to exciting bird and animal life. The area has some of this country's last original heathland and offers a large number of deer, fallow deer and birds. You can see cranes, raves, shrikes and of course swans during winter.
The unique flora and fauna of the heathlands 
"Ovstrup Hede" is a NATURA 2000 area. It is a protected area that requires special measures because, according to European standards, it is an important habitat for several vulnerable and endangered species. "Ovstrup Hede" is considered one of Denmark's largest and most valuable natural areas, and it is owned by Aage V. Jensen's Nature Fund. There is dry heathland, wet heath-land and quakings, which is why the heathland is nurtured carefully to remove invasive species and strengthen the heathland's indigenous flora and fauna. If you explore the beautiful, widespread landscape, you will also see traces of the area's cultural history: remnants of an old house, the remains of meadow irrigation channels, old road tracks in the heathland, peats and bomb pits from World War II.