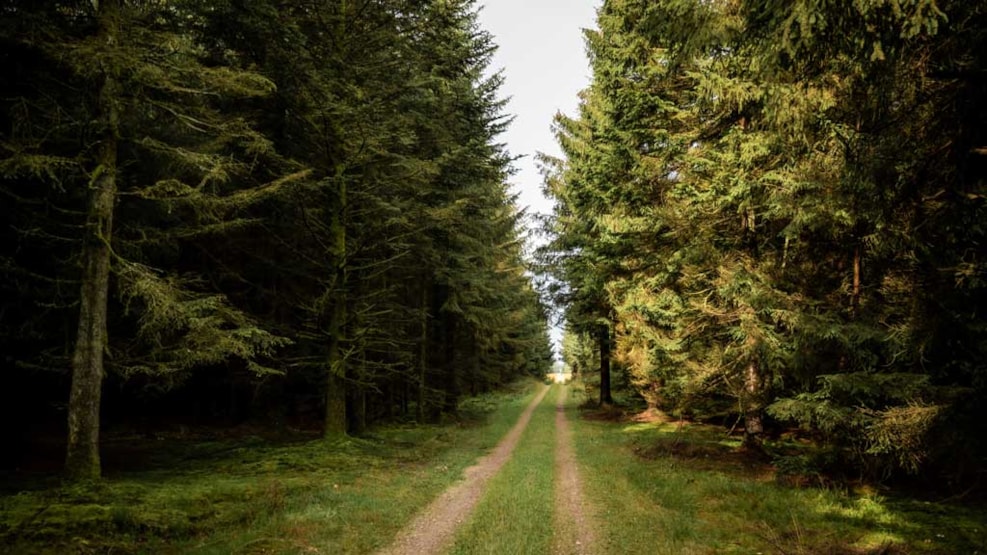 Nørlund Plantation
Nørlund Plantation is situated approximately 10 kilometres south of Ikast. Together with Harrild bog, the plantation constitutes an 30 km2 large area. The area as a wonderful nature and is especially suitable for beautiful walks. 
The plantation has arisen sand drift, which came in two laps. The first time came after the ice age before the landscape grew up with forest. The second round occurred in the 1700s, where farmers fell the forest and cultivated the land. The earth was overgrown and burned, so that the sand got free again, formed landslides and fly sand.
Using, among other things, construction of sand dunes and planting of Hjelm-gras, however, the historical sand drift was stalled around the 1790s, where later seed (spruce) was sown around 1810 and later larger plantations also took place.